Take Five: June Design Inspiration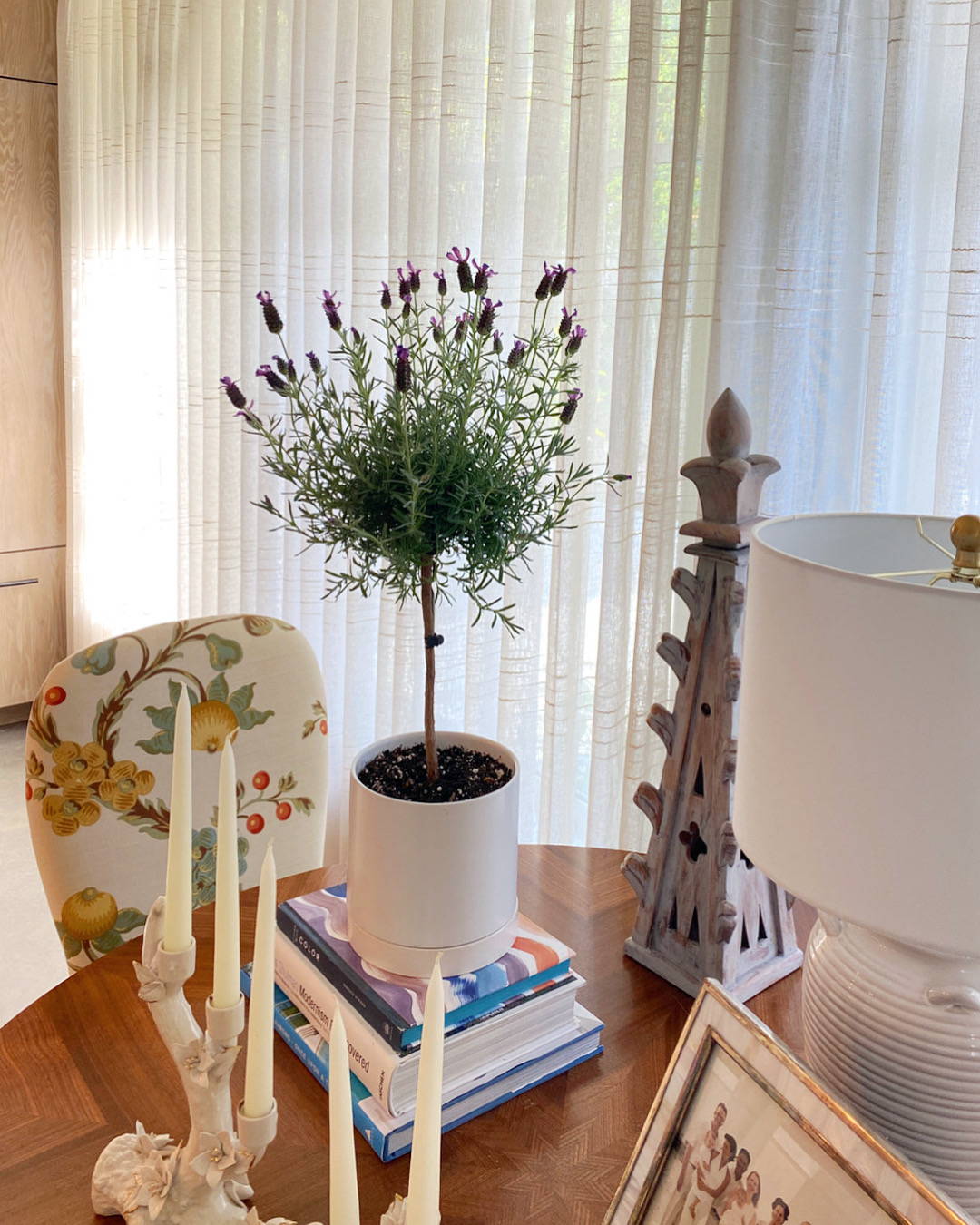 A lavender topiary in my living room – it didn't last long without direct sunlight but it smelled amazing
John Elgin Woolf is largely credited with the Hollywood Regency style that blended neo-classical elements with the glitz and glamour of the booming American cinema in the 1940's and 50's. I recently learned that he was an Atlanta-native, studying architecture at Georgia Tech before taking his talents to La La Land.
The home on this first slide is his Reynold's House, one of my favorites that feature his signature tall doors that spoke to the drama of his celebrity-studded client roster.
In one of the most alluring marriages of art and cuisine, The Flamingo Estate in Los Angeles collaborated with Fiona Ashfar (@cookingwithfiona) to sell these incredibly intricate handmade noodles.
Although no longer available, it's a beautiful reminder of the ephemeral quality of artisanal food and it's relationship with nature and nourishment as an age-old art form.
My very Hitchcock (and possible very favorite movie in general) is the 1955 classic mystery-romance set in the South of France. Featuring the inimitable due of Cary Grant and Grace Kelly, this movie is unparalleled in chicness and subtlety.
From Kelly's wardrobe to the coastal villas in which the movie sets its scenes, there is so much to enjoy.
"Miss Stevens, I must say you're a girl in a million."
"That's a routine compliment, but I'll take it."  
I learned about this Corbusier-designed city in the Urban Planning class I took at Cornell (one of my favorite courses), and find it a fascinating study of large-scale design in social and political contexts. This city was built in India and followed a similar model by Corbusier in Brasilia, Brazil, but both failed to take into account local cultural influences, and most of all were very car-centric in design leading to a streetscape devoid of the human scale. It's an interest project worth an afternoon of research.
Considered father of the American slipper chair, Balwin was a powerful force in the post-modern interior design world and truly had an eye for timeless style. This living room is a great example of how he bridged modern and traditional elements with the careful use of negative space, geometric elements, and a healthy dose of the unexpected.