West Midtown Bathroom Renovation on House Beautiful
This project was produced in partnership with The Home Depot.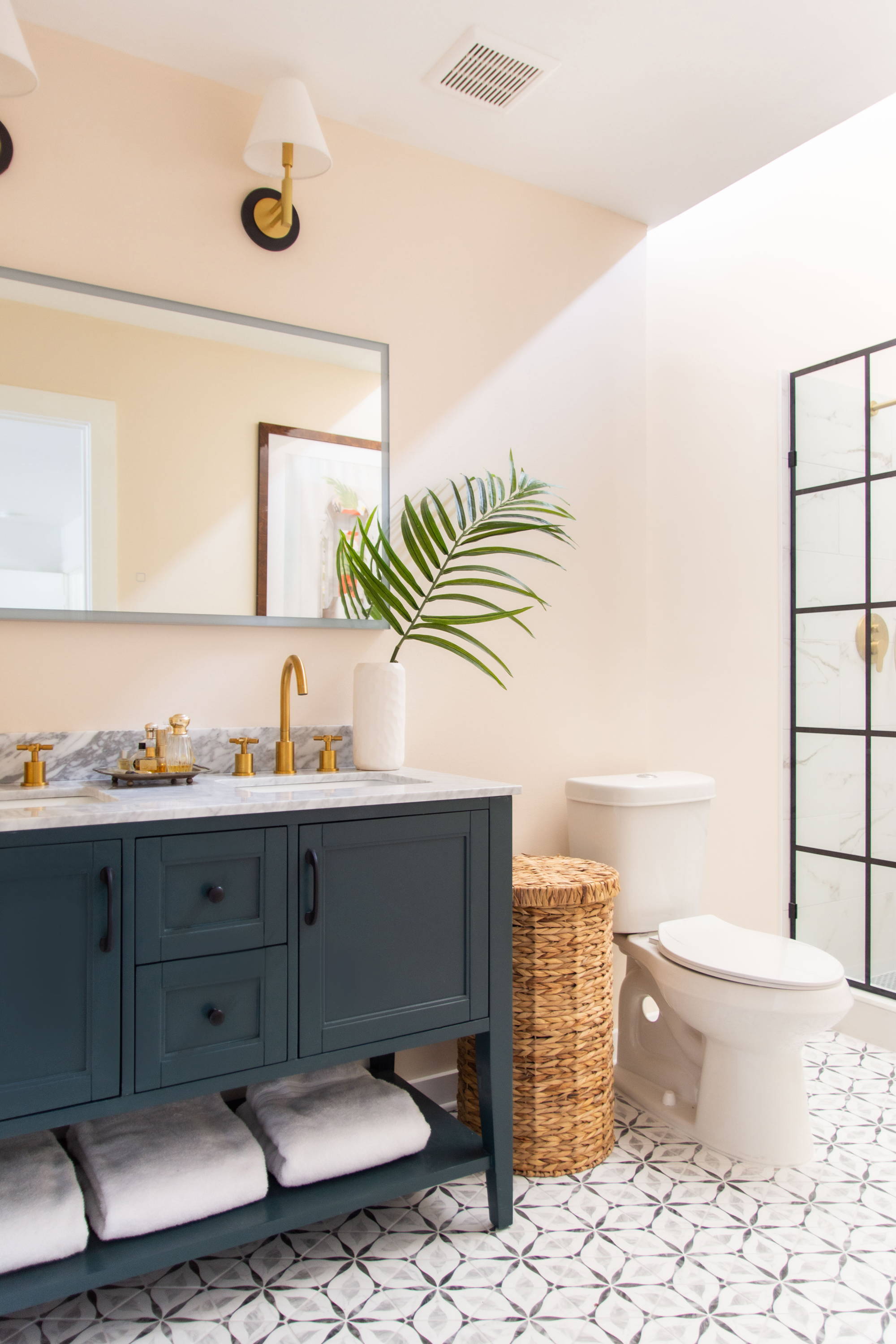 I'm excited to share how my design plans for the primary bathroom in my West Midtown Project came to life with this renovation that's featured today on House Beautiful! I redesigned this bathroom with a new floorplan that replaced the inefficient bathtub and shower combination with a large walk-in shower that let's the daylight into this space and allowed room for a larger double vanity. My goal was to complement the modern lines of the industrial-style townhouse, rather than try to match it, which I pursued with a mix of styles and materials, warm gold fixtures, and an appealing peachy paint color, all sourced from The Home Depot. Not only did their large selection of fixture enable me to craft a sophisticated design, their helpful online calculators assisted my project management as I ordered materials. See the before and after below!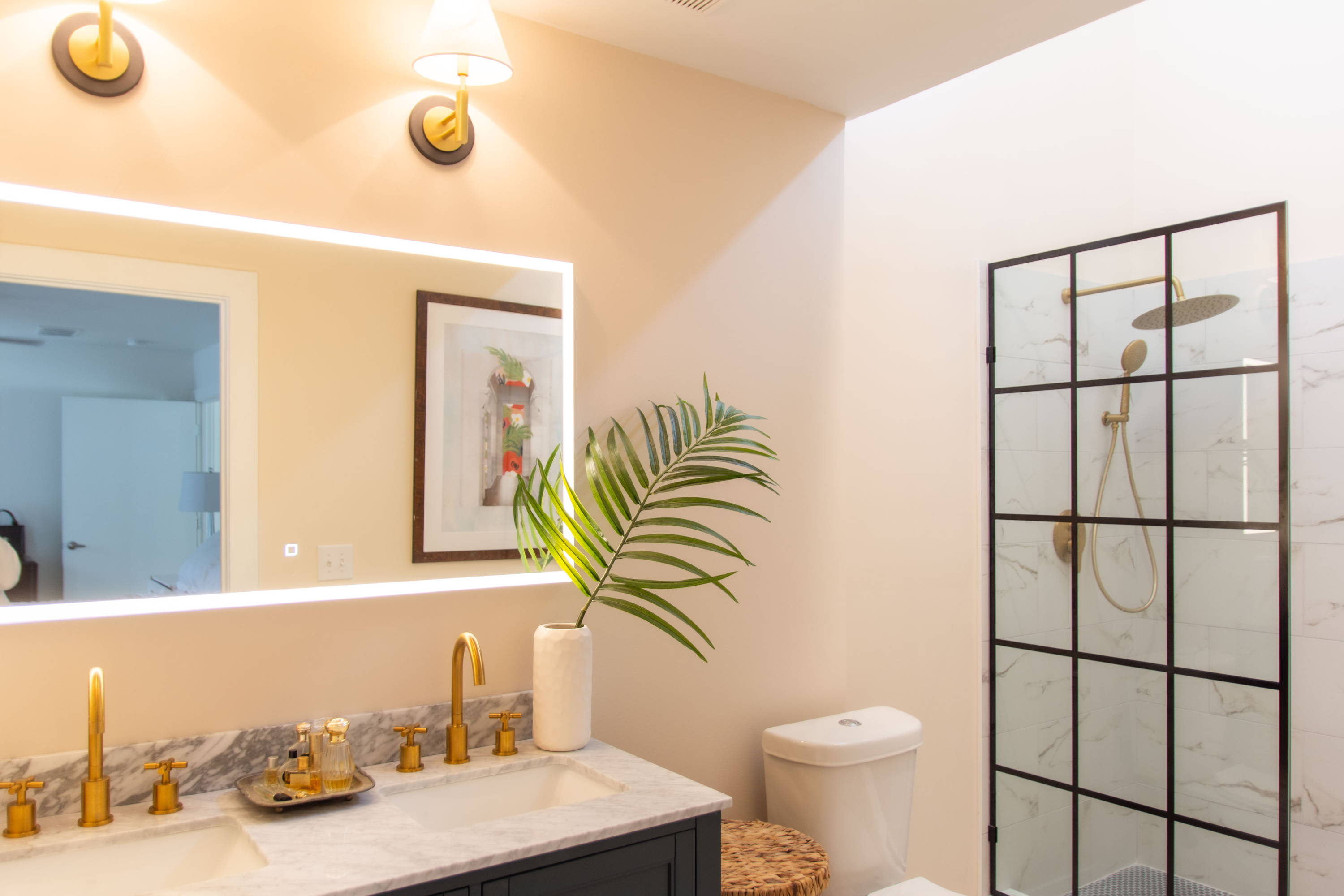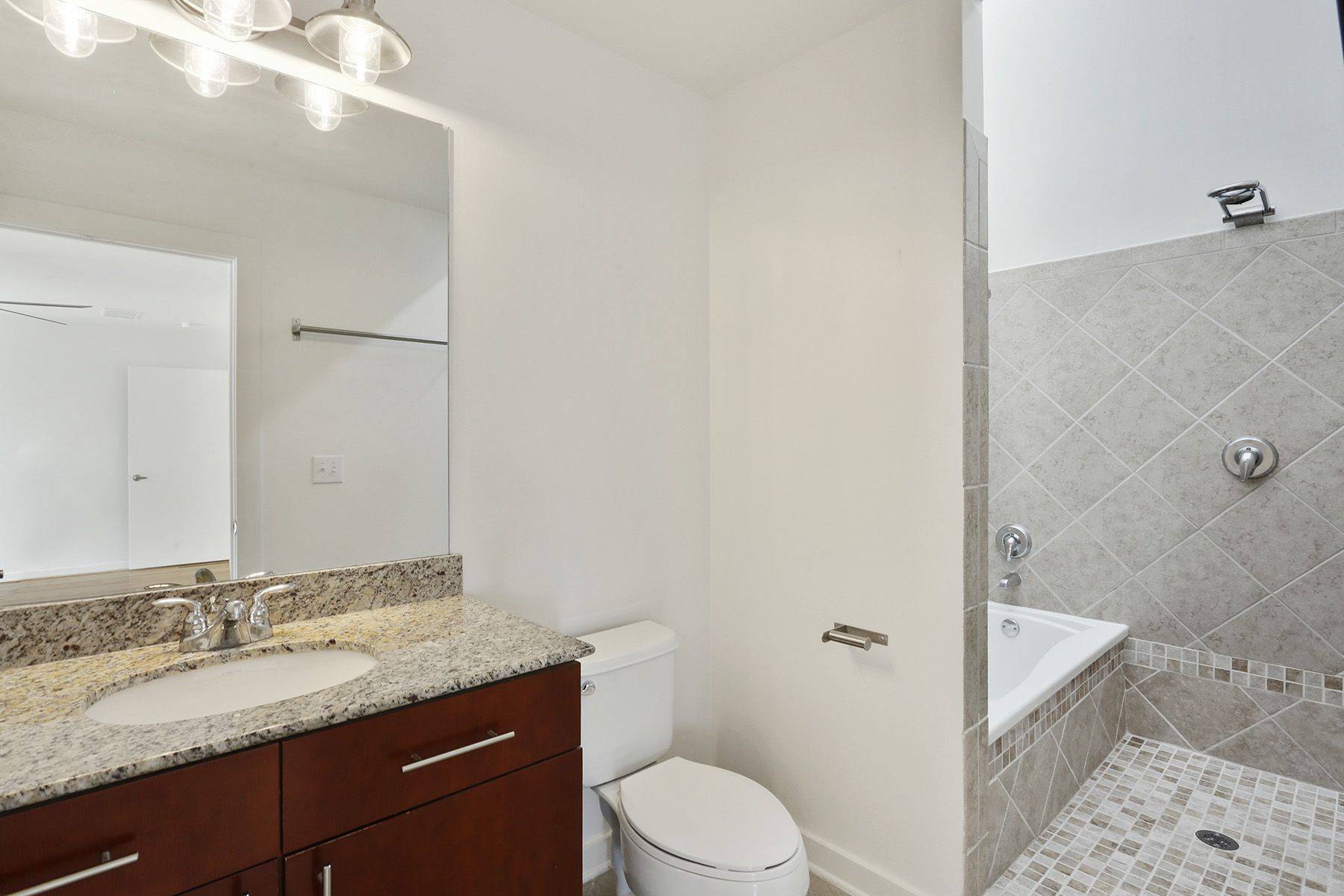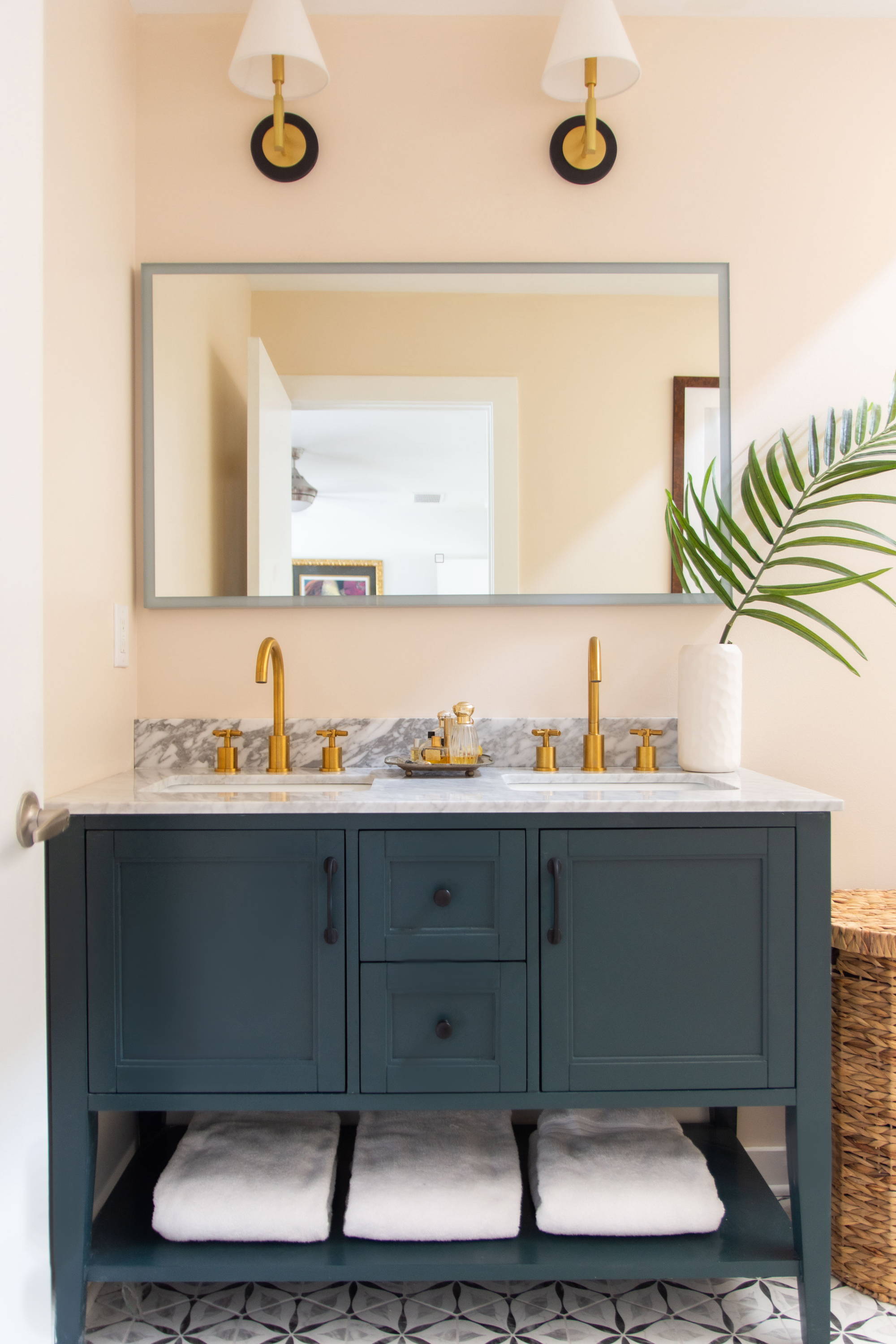 This fabulous green vanity with a marble top looks like a custom piece, but it's actually part of Home Decorators Collection bathroom collection. It ties in the green accents in the rest of townhouse while adding classic style to this space and livening up the greyscale tile scheme.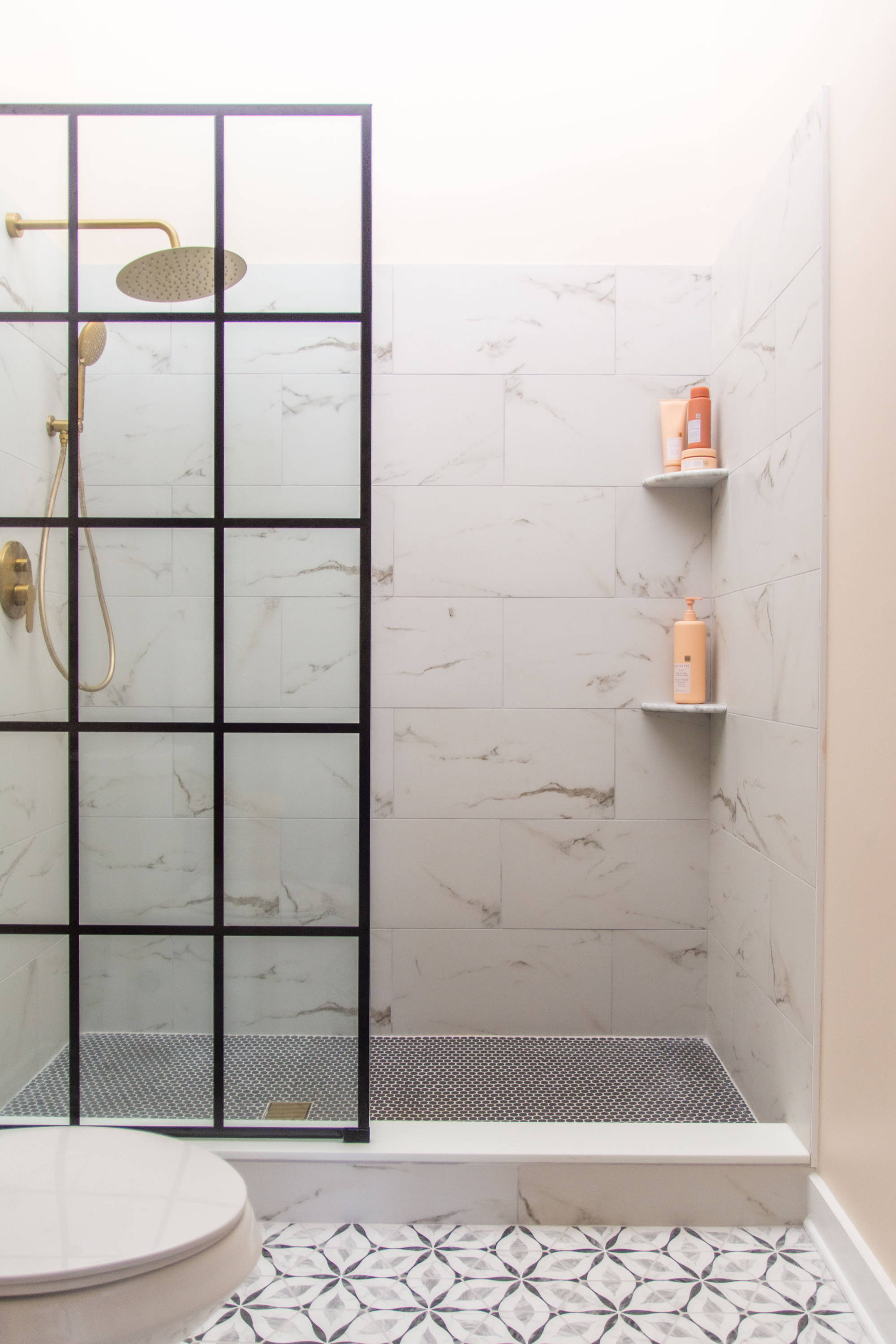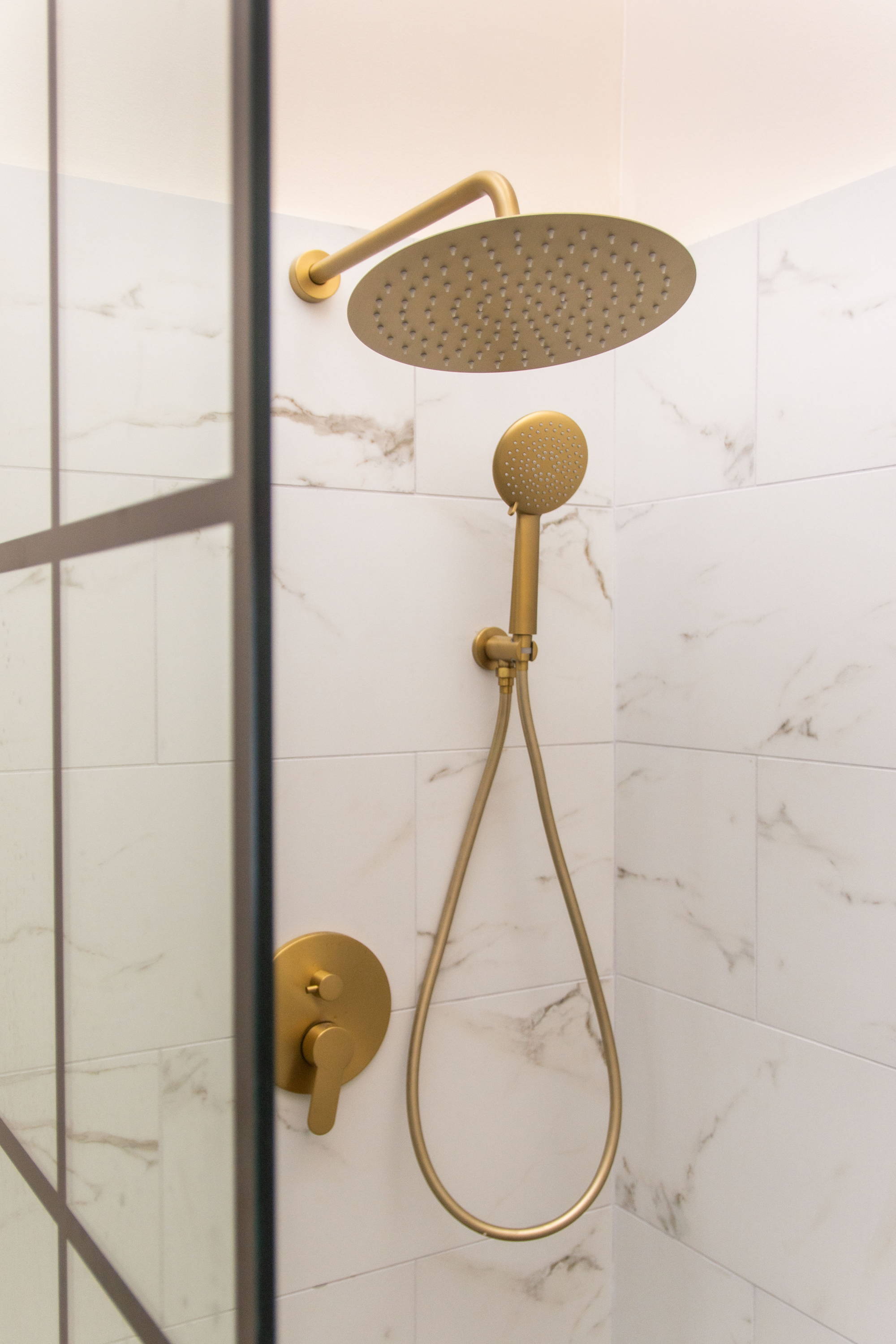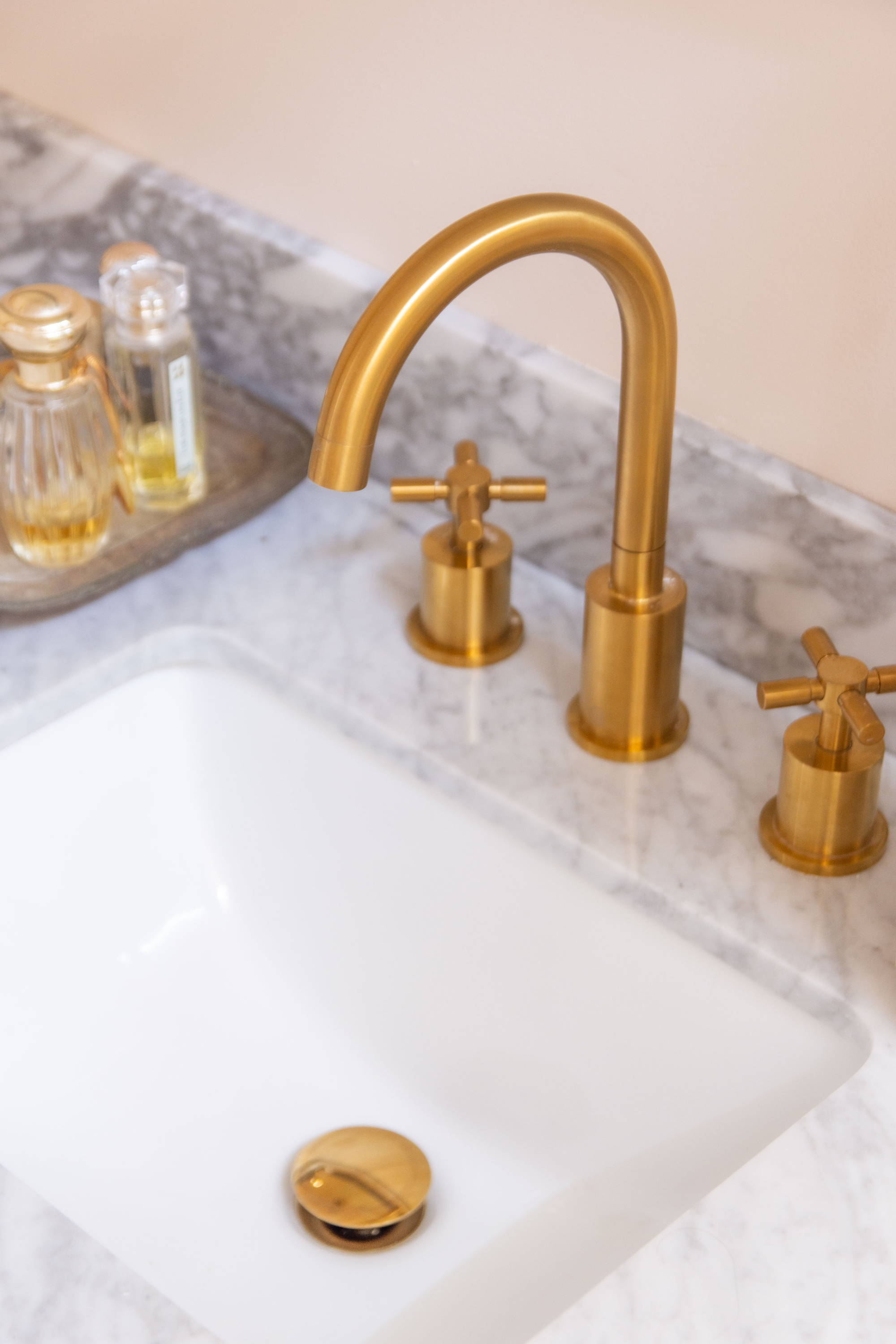 I stuck with classic marble-look tiles on the shower walls (these are porcelain for duability), and paired them with a dark grey penny tile below and a floral hexagonal tile for the bathroom floor for a subtly feminine pattern. I specified brushed gold fixtures to warm up the space, and a sophisicated peachy nude paint color on the walls (Behr's Creme Fraiche).
I love how this bathroom balanced classic and modern with a mix of materials and a color palette that's balanced and inviting. It's become such an inviting space for self-care!