A Fresh Pied-à-Terre Design With Coastal Living
This project was produced in partnership with Universal Furniture.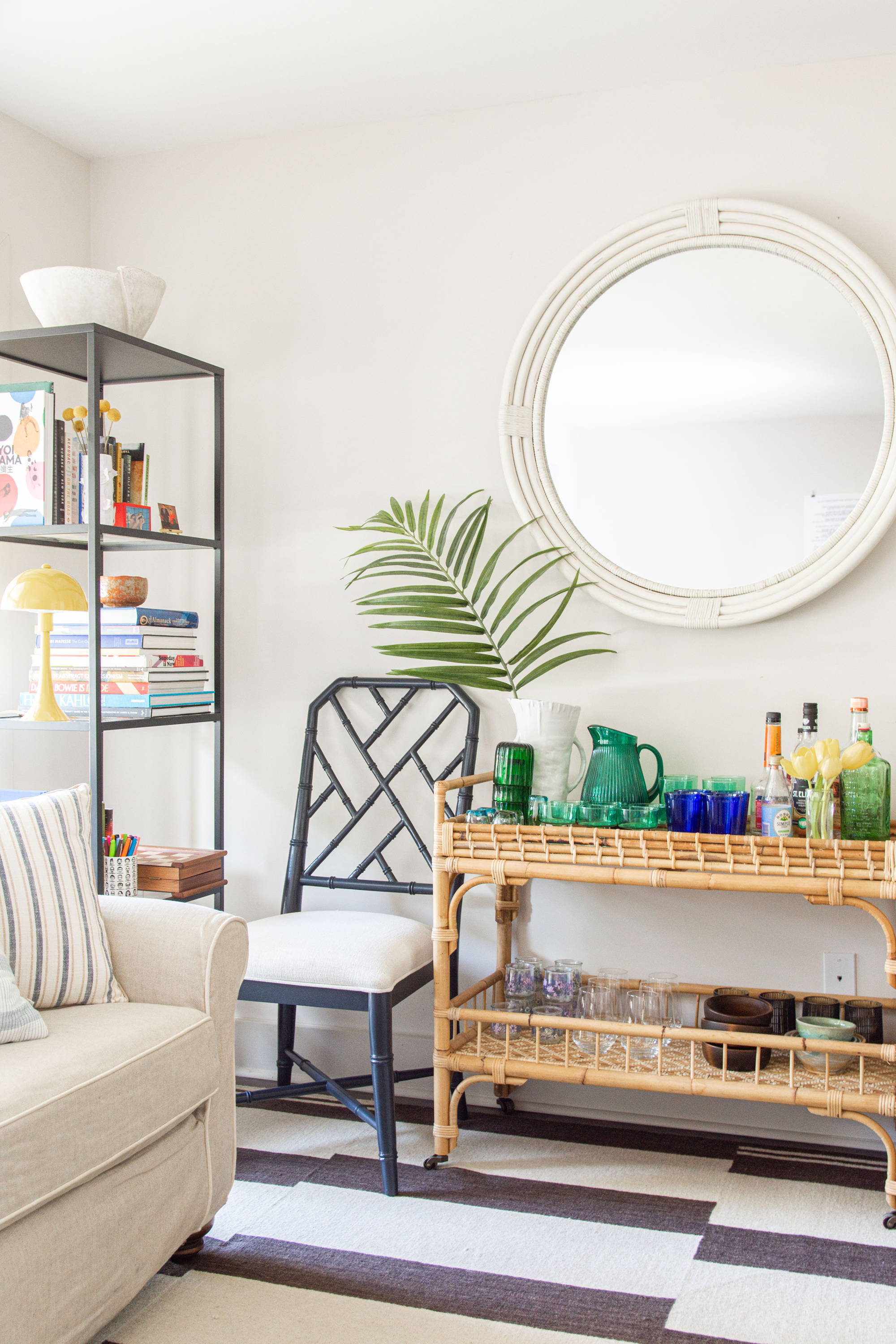 I recently updated my client's intown pied-à-terre with a fresh coastal look using key pieces from Universal Furniture's Getaway Collection with Coastal Living. With the addition of natural materials with a light, beachy palette, this cozy living room became an inspiring retreat while maintaining a casual, lived-in look. I used a wicker barcart and rattan mirror at one end of the room to add stylish entertaining storage and reflect light. Two blue side chairs flank this vignette and establish a classic accent color, while a rattan side table at the other end of the sofa pulls across the warm tan tones. These pieces were the perfect complement to the classic slipcovered sofa, striped wool rug, and brown velvet slipper chair in the space, and gave the pieces a whole new look without disrupting the floorplan.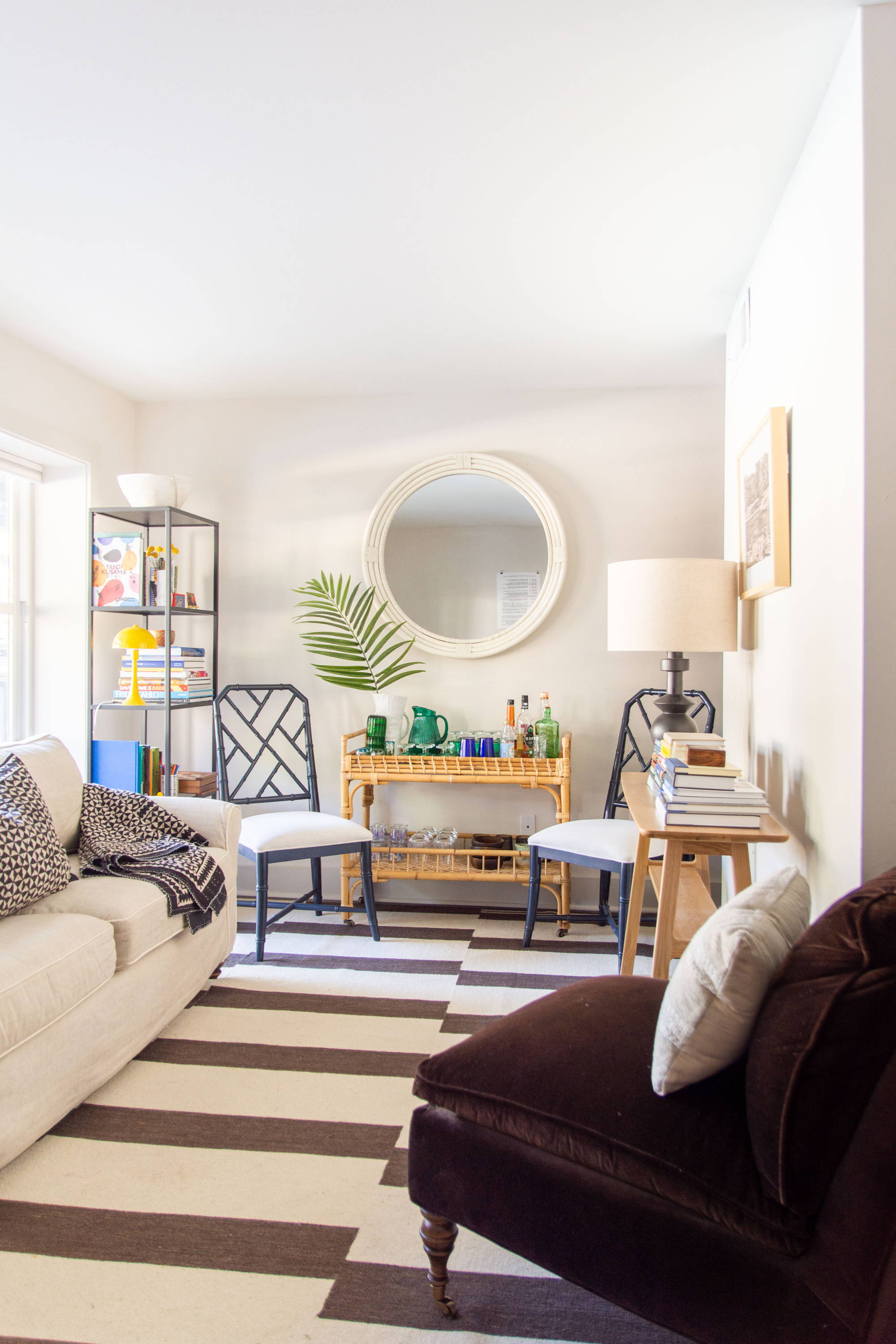 Shop the Look: Coastal Decor Ideas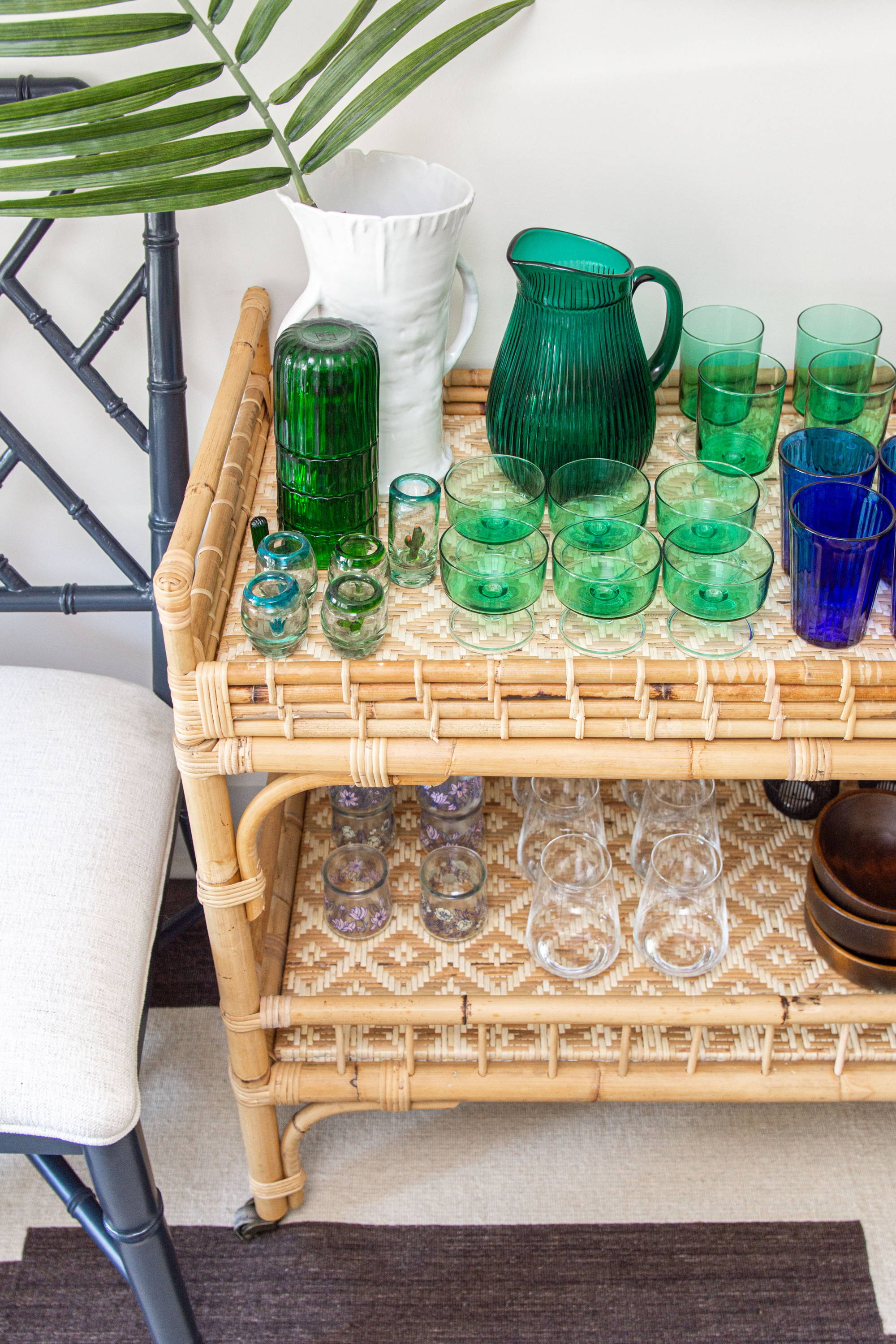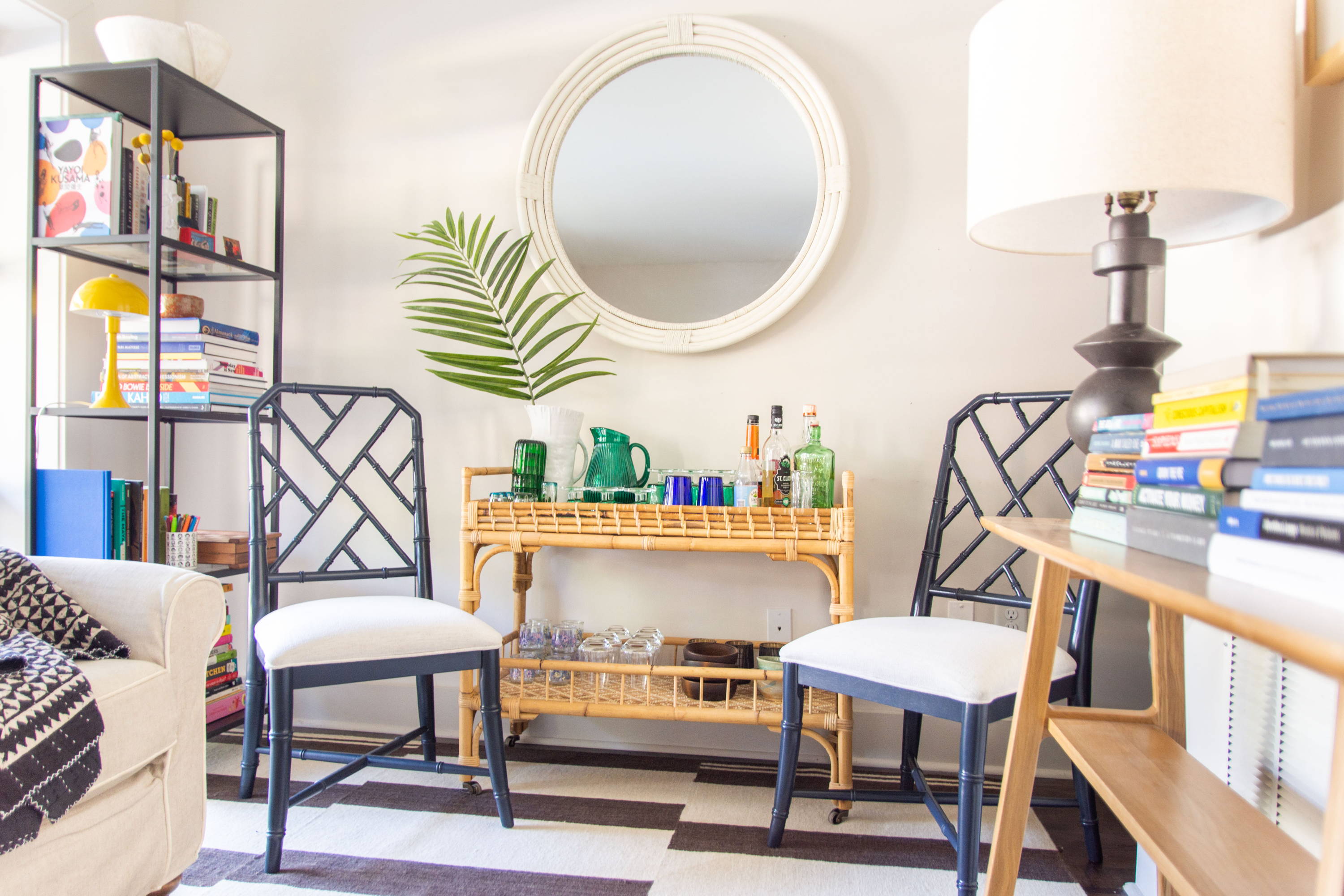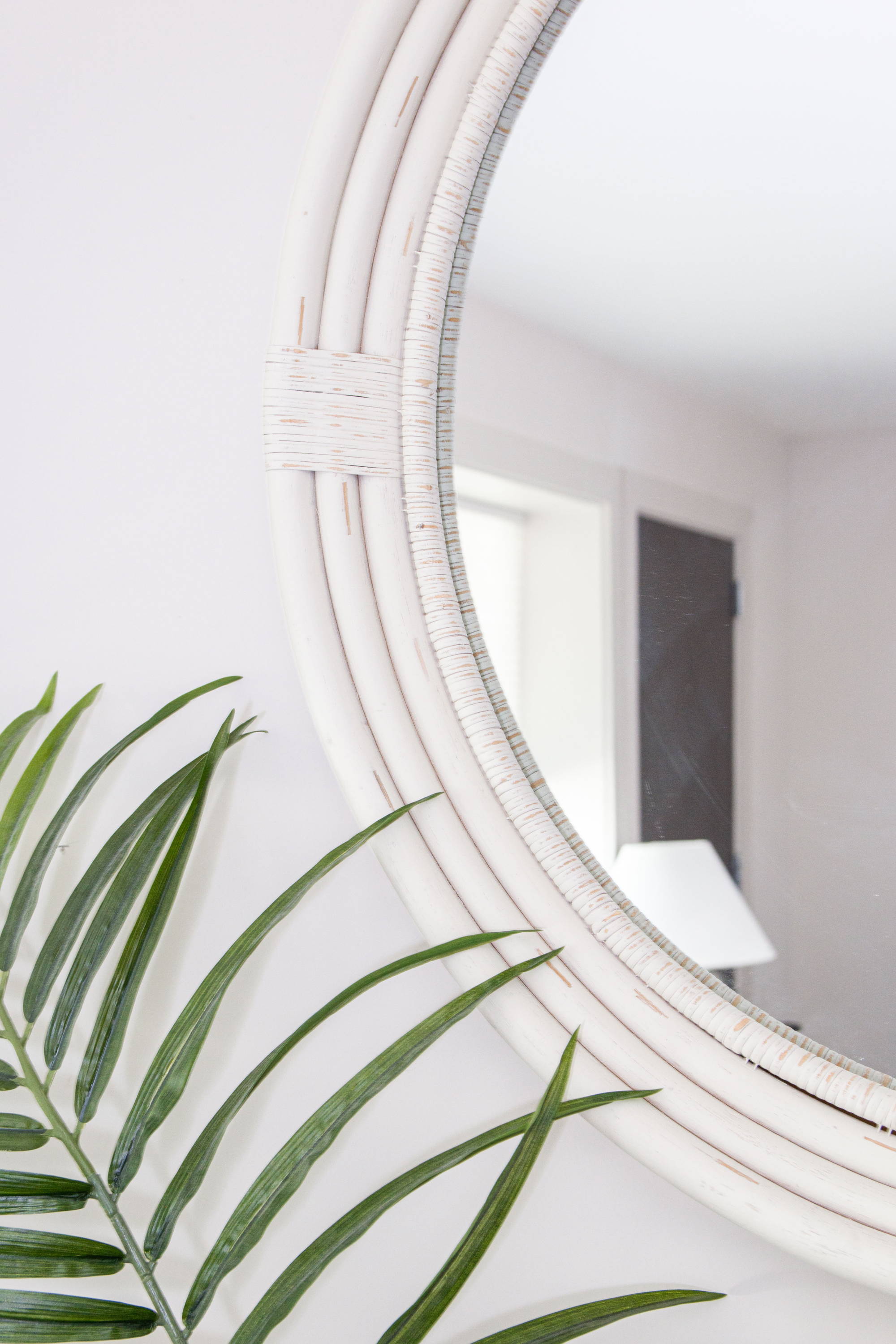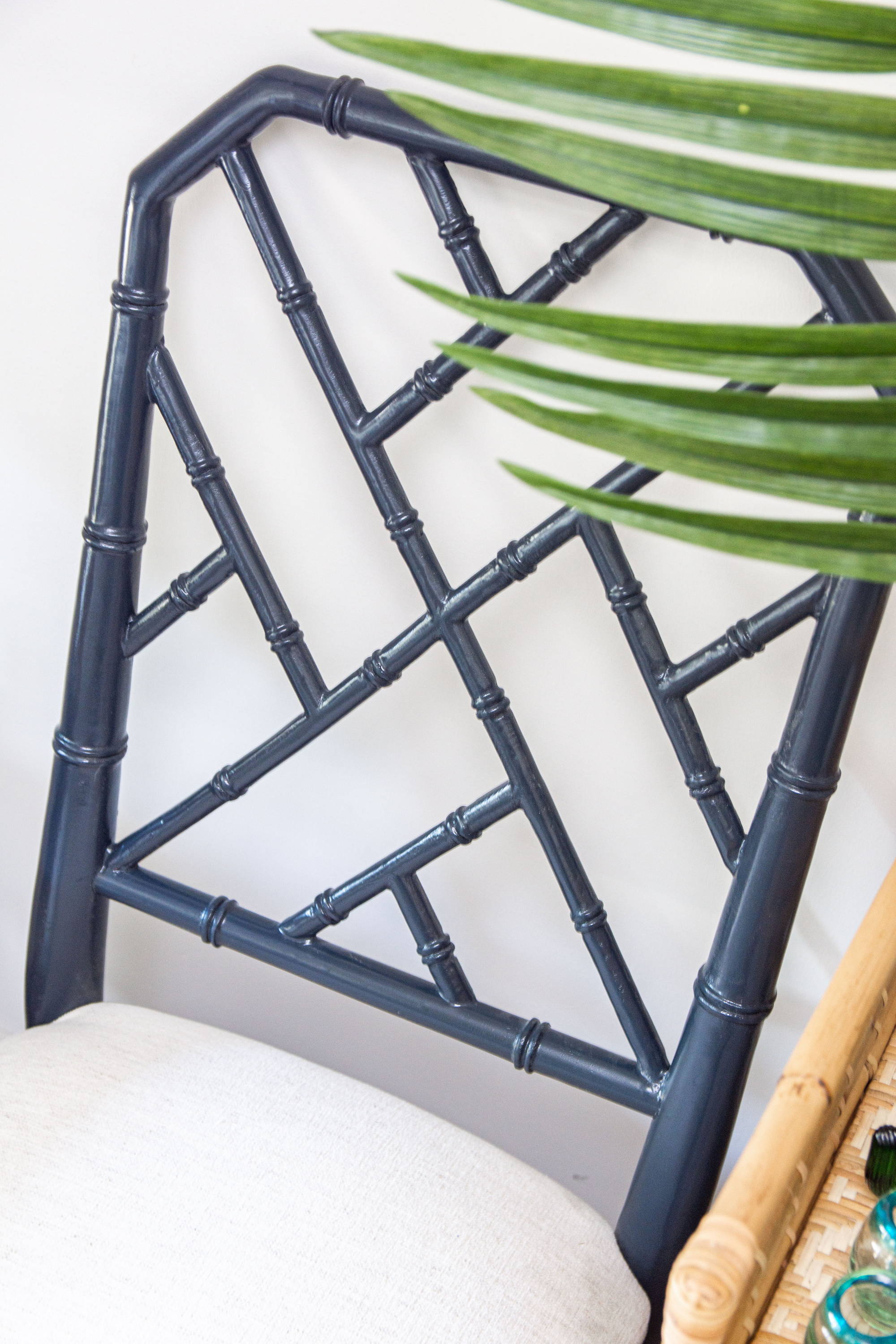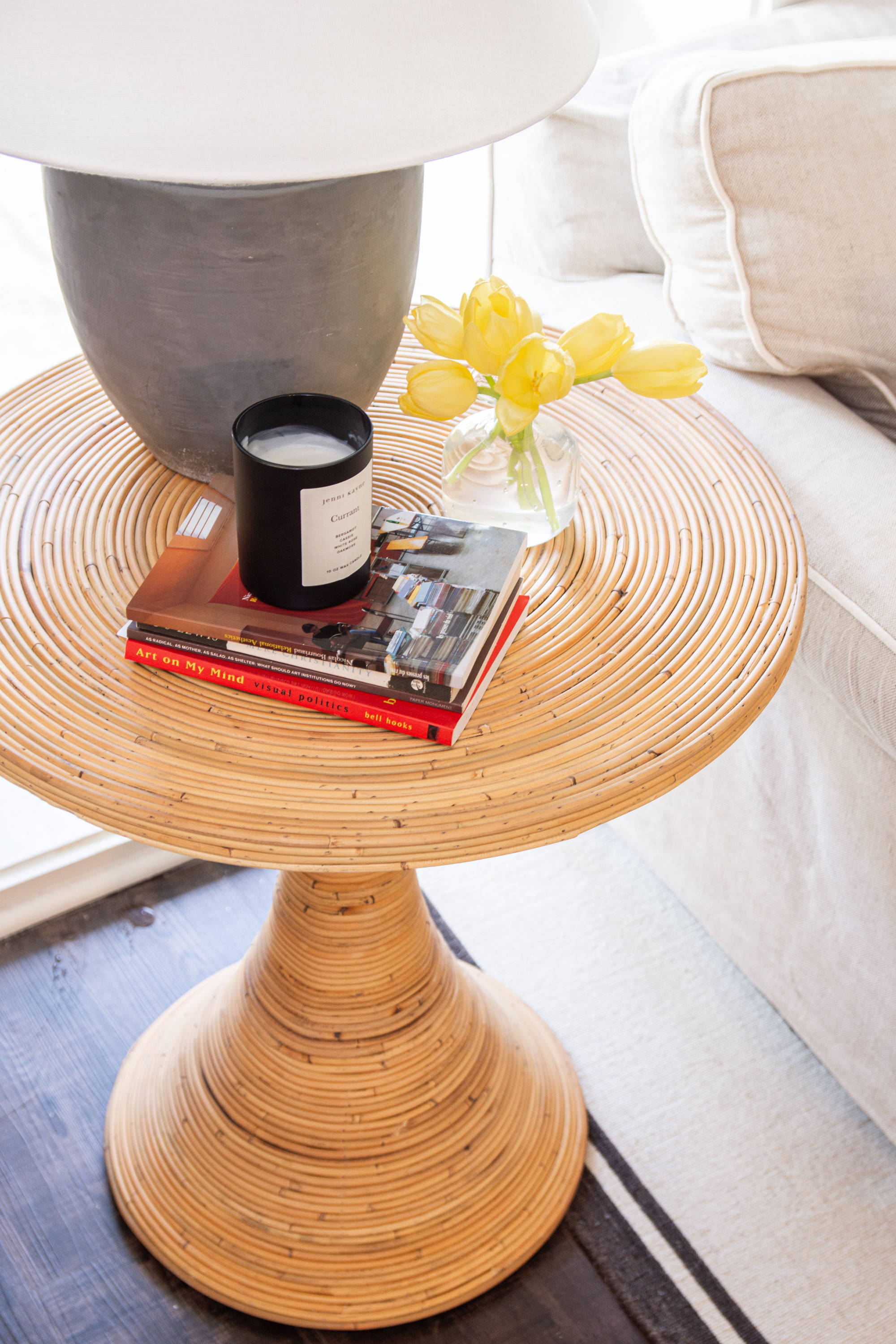 I love how my client's fun collection of green and blue glasses go perfectly with the fun, beachy vibe of these new furniture additions from Universal Home's Coastal Living collection.