9 Designer-Approved Popular White Paint Colors
White paint colors are always popular for interior painting projects. They make a space feel bright and airy, and they go with any decor style. If you're looking for the best white paint colors for your home, look no further! We've gathered 11 of the most popular shades that have been approved by professional designers. Whether you're going for a modern or traditional look, we have a white paint color to match!
Note: I always recommend using a the flattest, matte finish on ceilings and a semi-gloss or hi-gloss on trim and millwork.
Take a look at our list and see which white paint color is perfect for your home:
The Best White Paint Ceiling & Trim Colors
• Sherwin Williams' "High Reflective White"
This is SW's cleanest, brightest white with no hint of undertones. It is best used on ceilings and trim to give a subtle dimension to rooms with a softer white on the wall.
• Benjamin Moore's "Chantilly Lace"
Contrary to what you might think, "Chantilly Lace" is BM's very brightest white – even brighter than their "Super White," although the two are pretty darn close. They have no visible undertones and are great options for trim.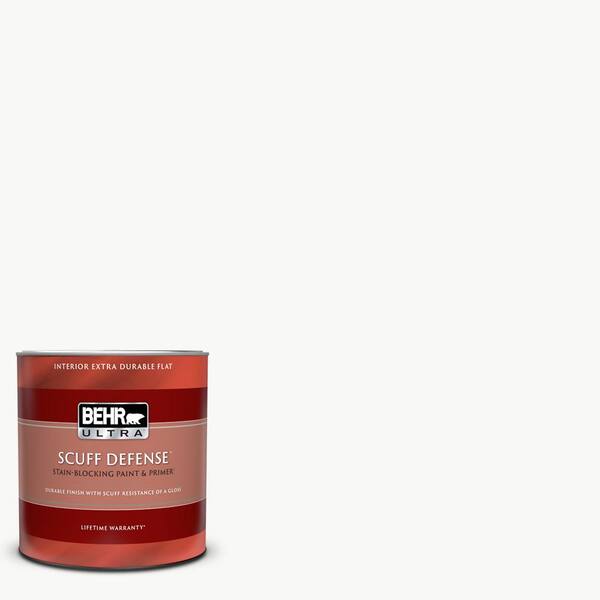 • Behr's "Ultra Pure White"
This color is one of the brightest on the market – even brighter than Sherwin Williams' "High Reflective White," so it's a great choice for a clean white ceiling.
• Farrow & Ball's "Wevet"
F&B's "Wevet" is their brightest white, with just a touch of neutral grey undertones that's going to give you a cooler finish in dimmer spaces. This more traditional white is definitely less bright than the options above, but adds a softer, more historical finish to the ceiling and trim in rooms that have color on the walls.
The Best White Paint Wall Colors
• Benjamin Moore's "White Dove"
This popular shade is a go-to for many designers thanks to its soft, neutral undertones that don't read too warm or cool. I would describe the base as "greige" because it's neutral with just a touch of yellow. It reads slightly brighter and less yellow than SW's popular Alabaster.
• Sherwin-Williams' "Alabaster"
This is arguably decorators' most-favorite warm white paint color, with subtle yellow undertones that make it a very soft and inviting white wall paint. It's perfect for rooms with cooler, north-facing light and spaces that don't get as much daylight.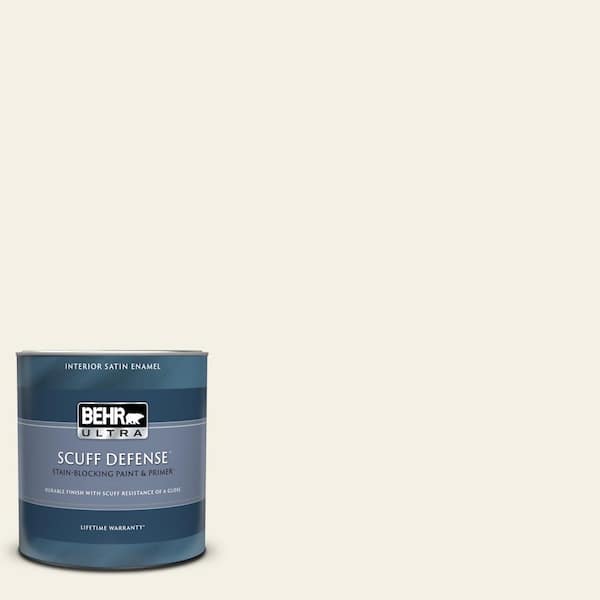 • Behr Paint's "Palais White"
This is going to be your closest Behr alternative to Benjamin Moore's White Dove, with a subtle neutral base that gives it a very slight greige undertone. It won't read as yellow as Behr's "Swiss Coffee" and won't be as cold or bright as their "Ultra Pure White" which I'd recommend more for ceilings or trim.
• Farrow & Ball's "All White"
This clean white from the cult-favorite British paint brand is described as "softest most sympathetic colour without the colder blue undertones of a brilliant white." It is one of their purest whites with just enough of a neutral undertone to keep it the color from being too bright.
• Sherwin-Williams' "Pure White"
SW's clean "Pure White" is brighter than their popular Alabaster hue but still has a hint of warmth, so it's a great option for someone who doesn't want quite as much warmth or is painting a South-facing room that get's plenty of warm sunlight already.
Whether you're looking for a bright white paint or something with a more subtle hue, these designer-approved white paint colors are sure to give your home the refresh it needs! Don't miss our guide to the best dark gray paint colors for a classic contrast.