New Regency Style
The Decor Collection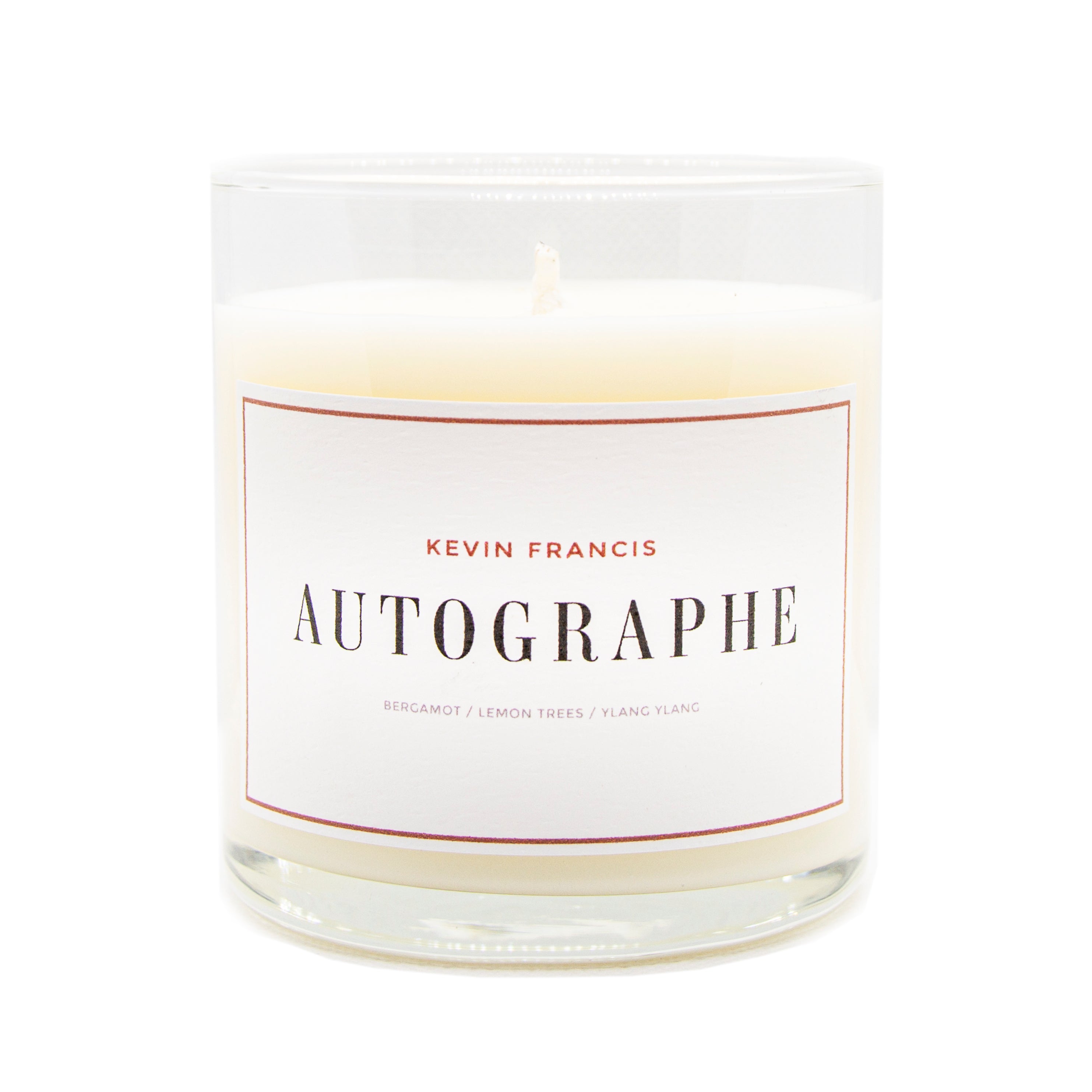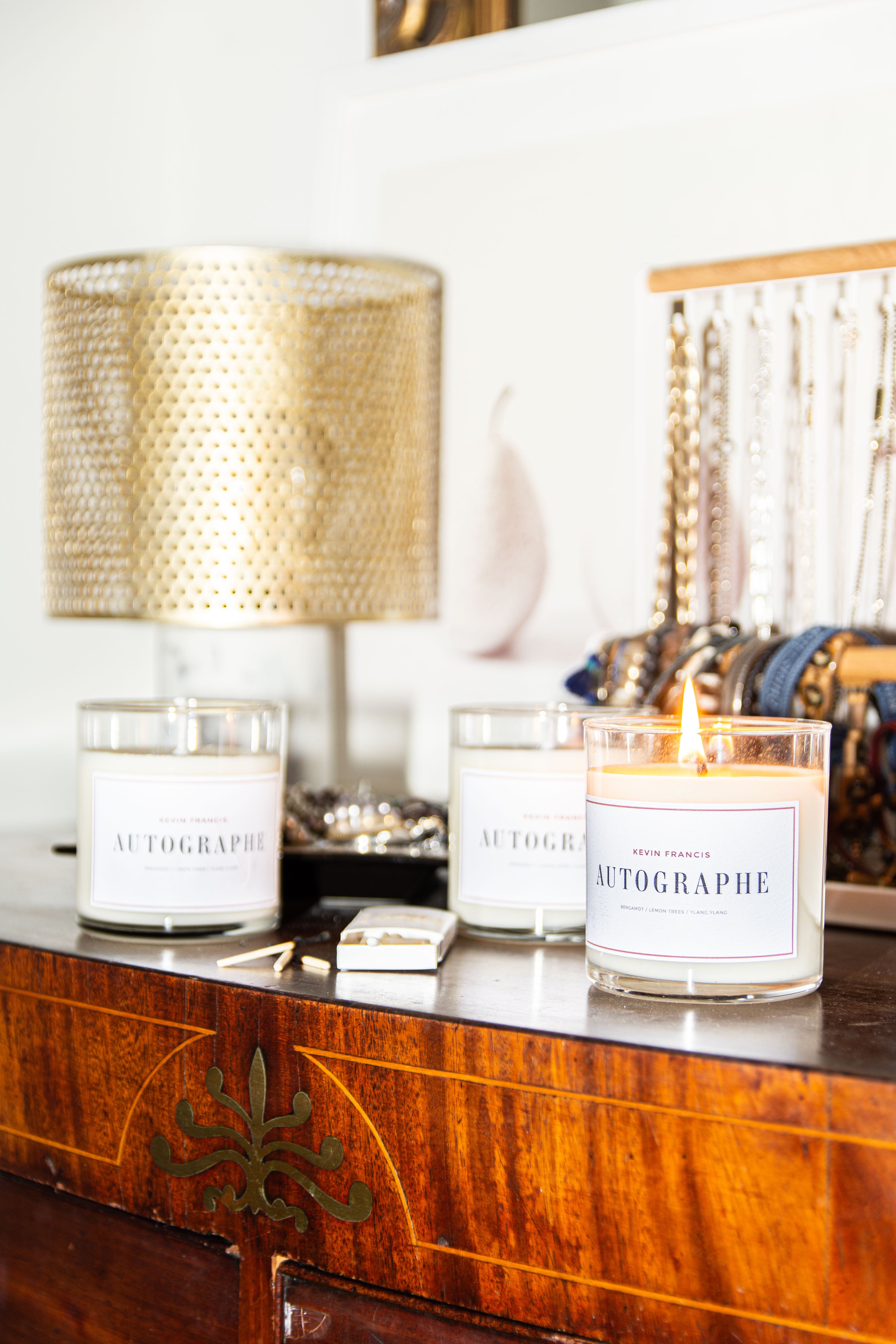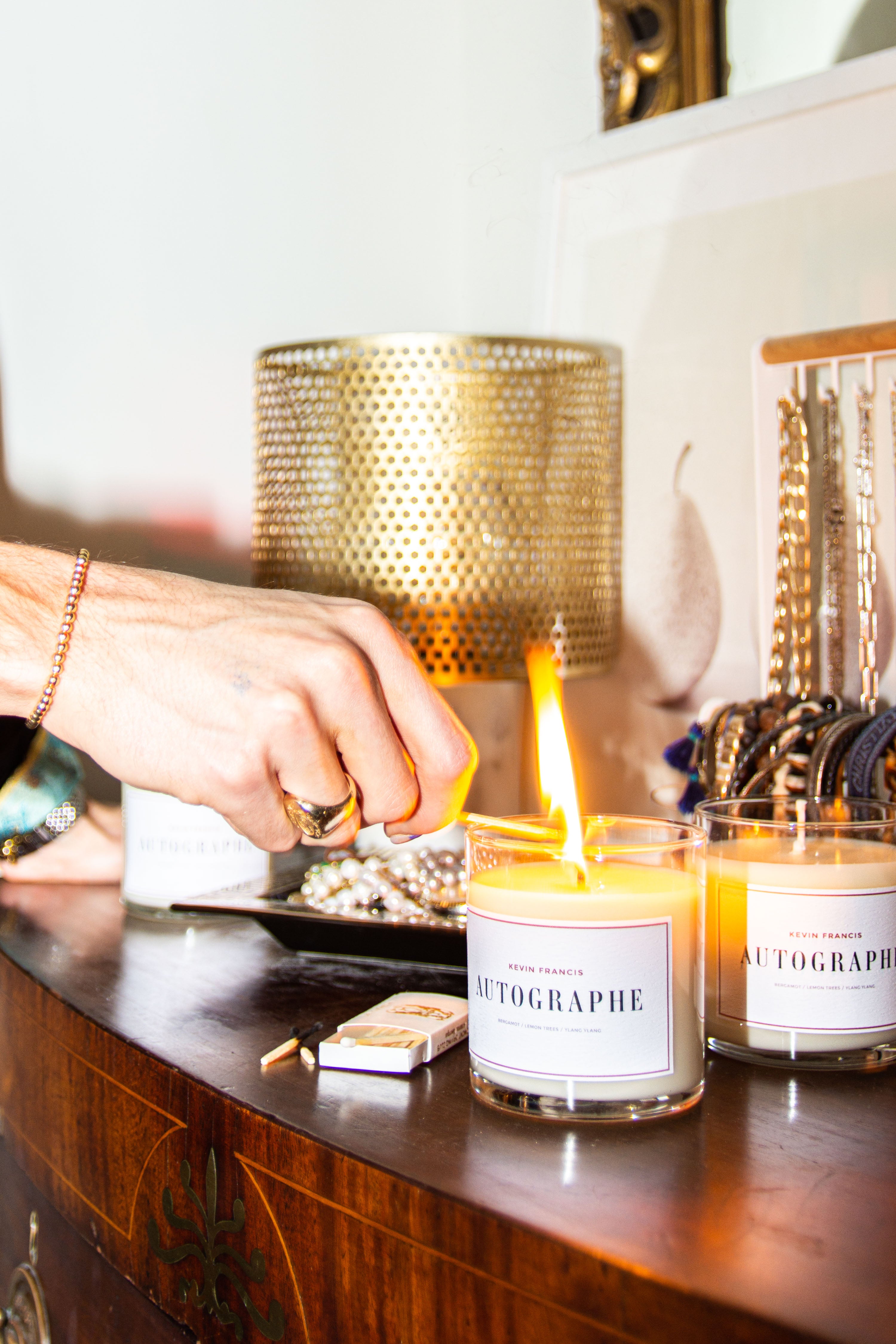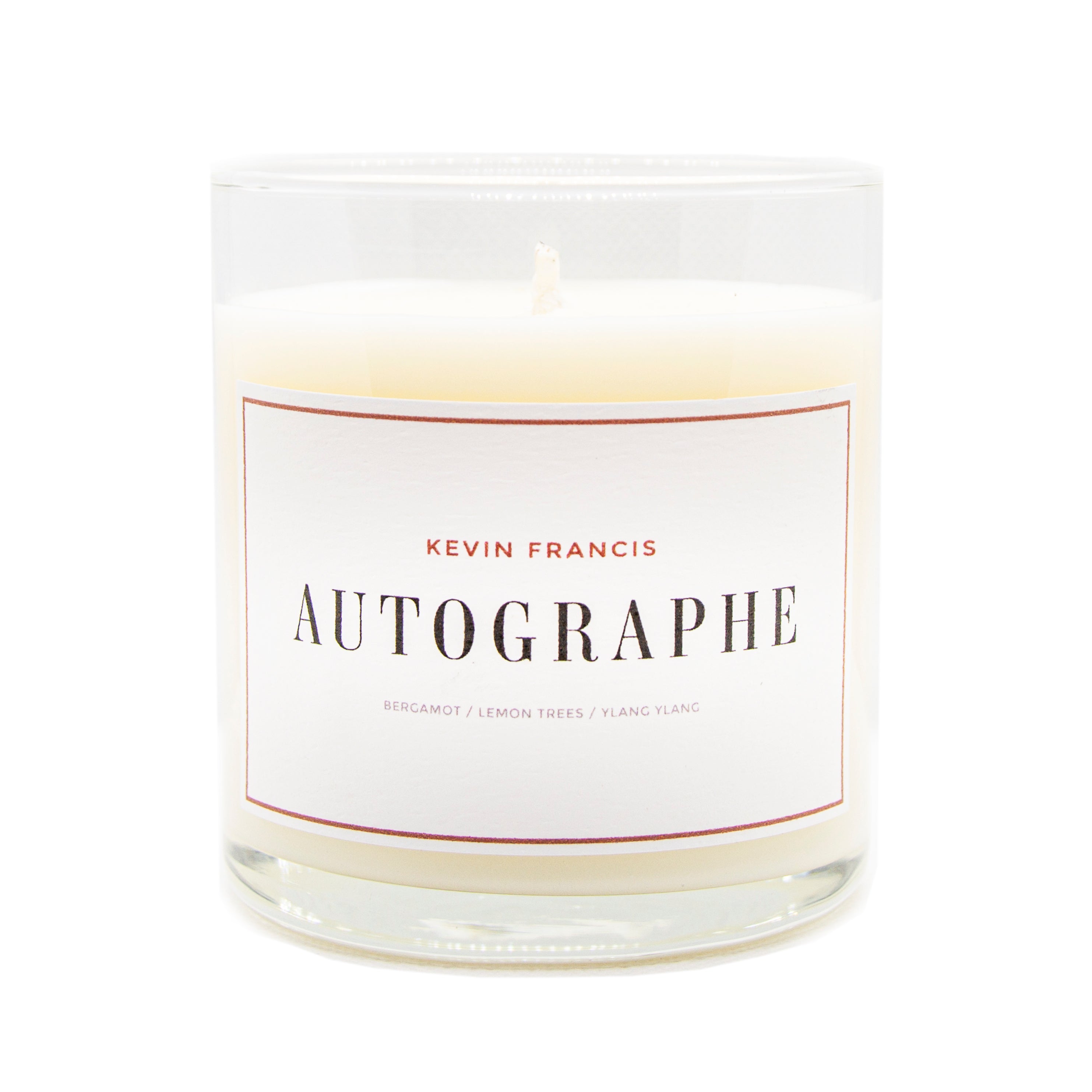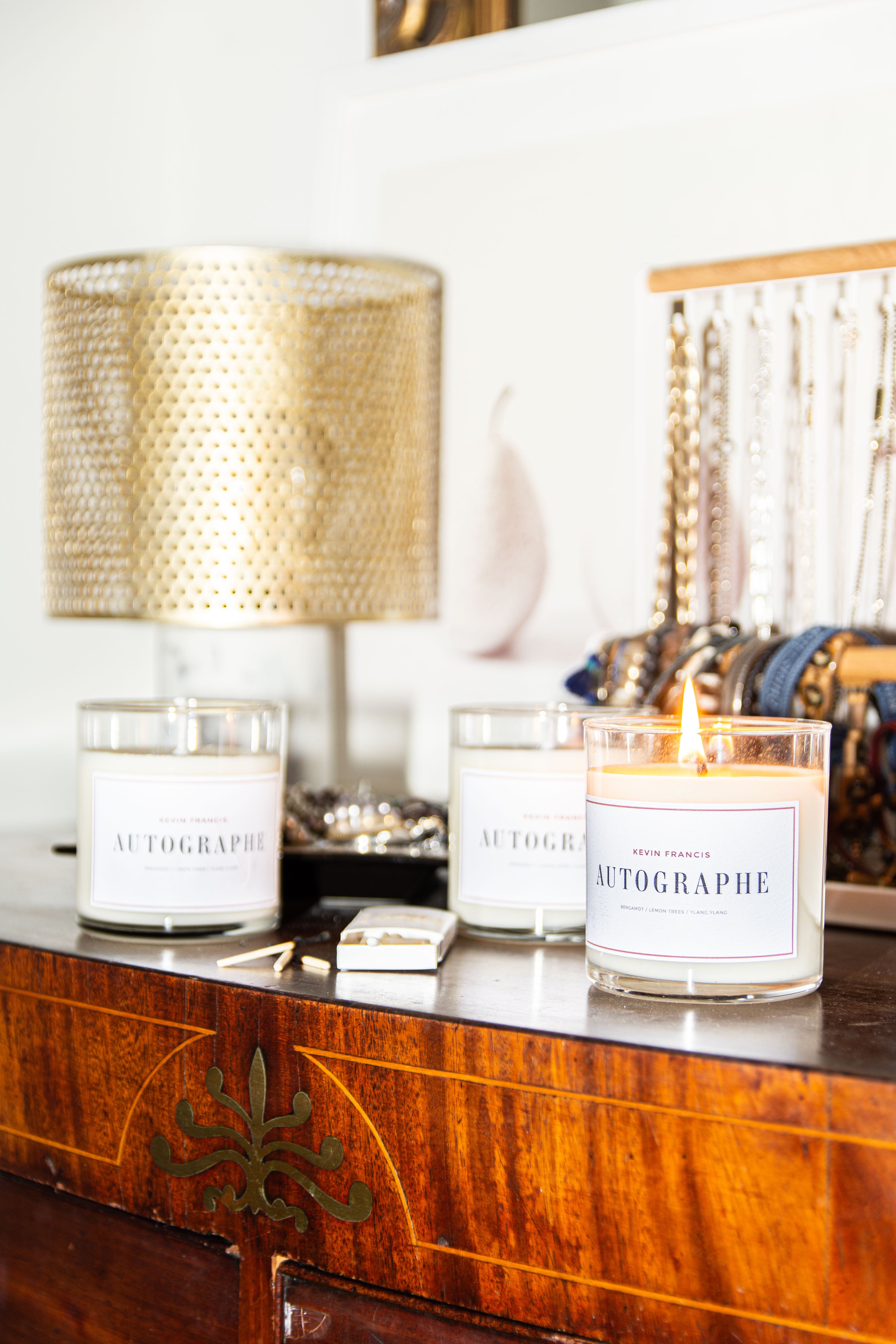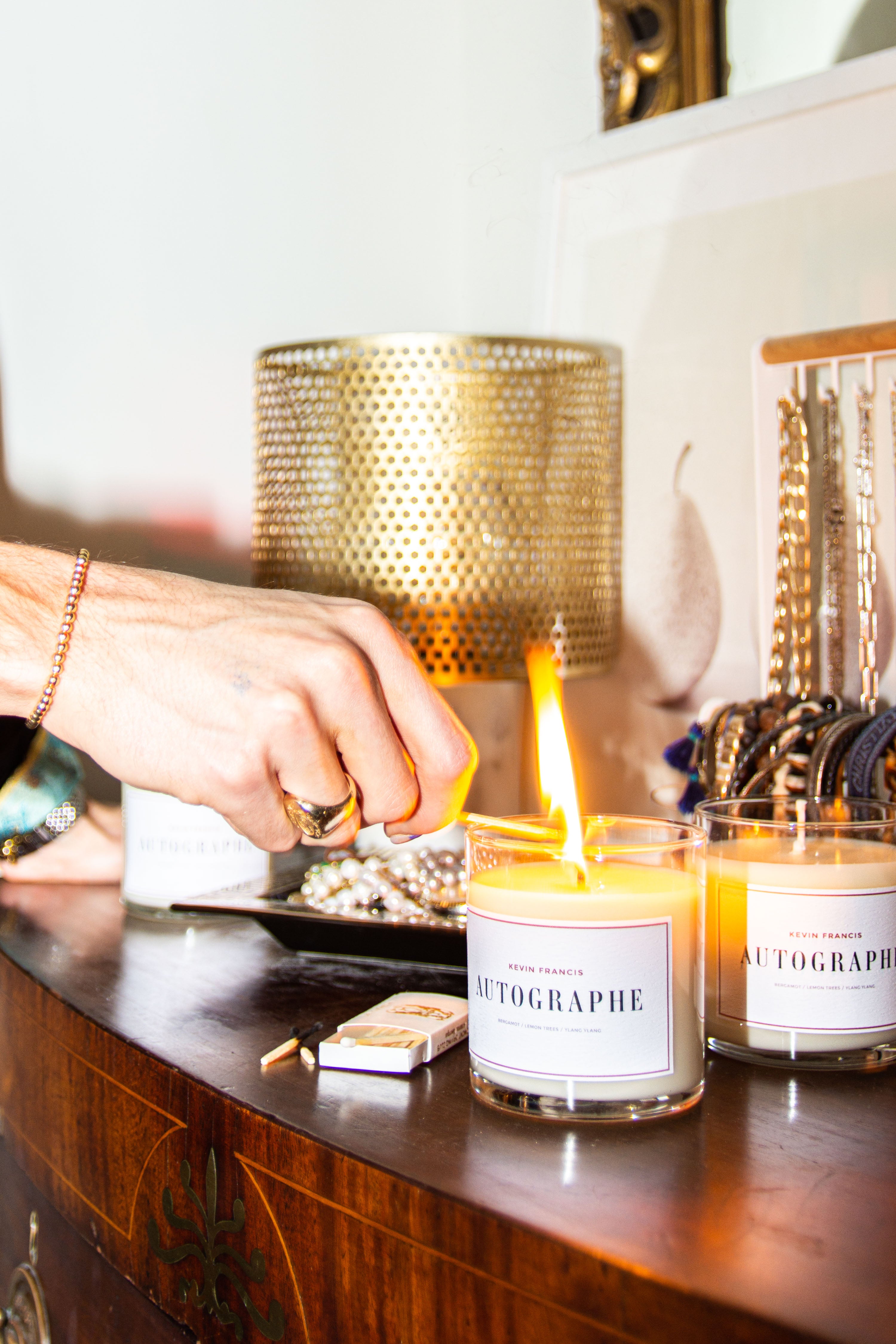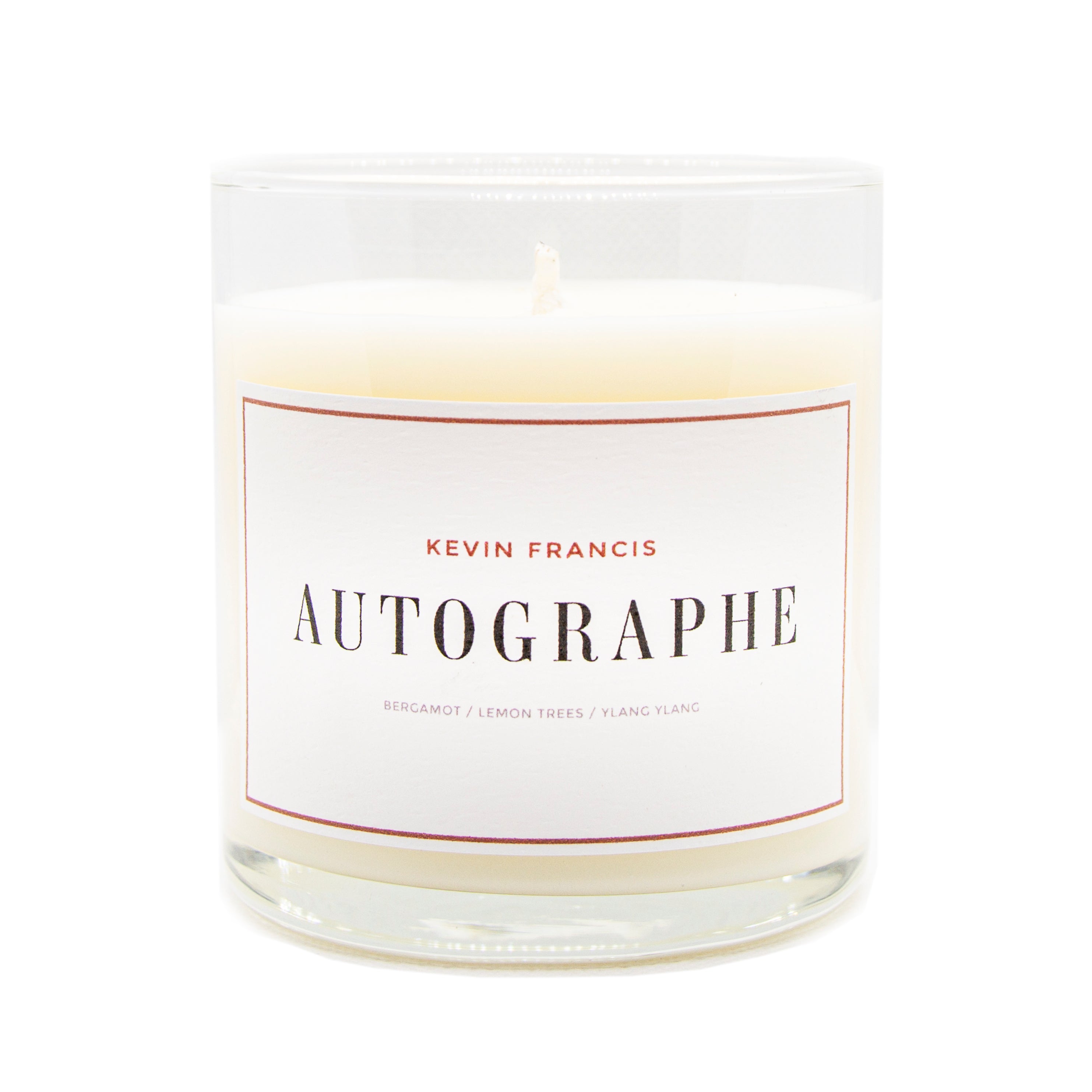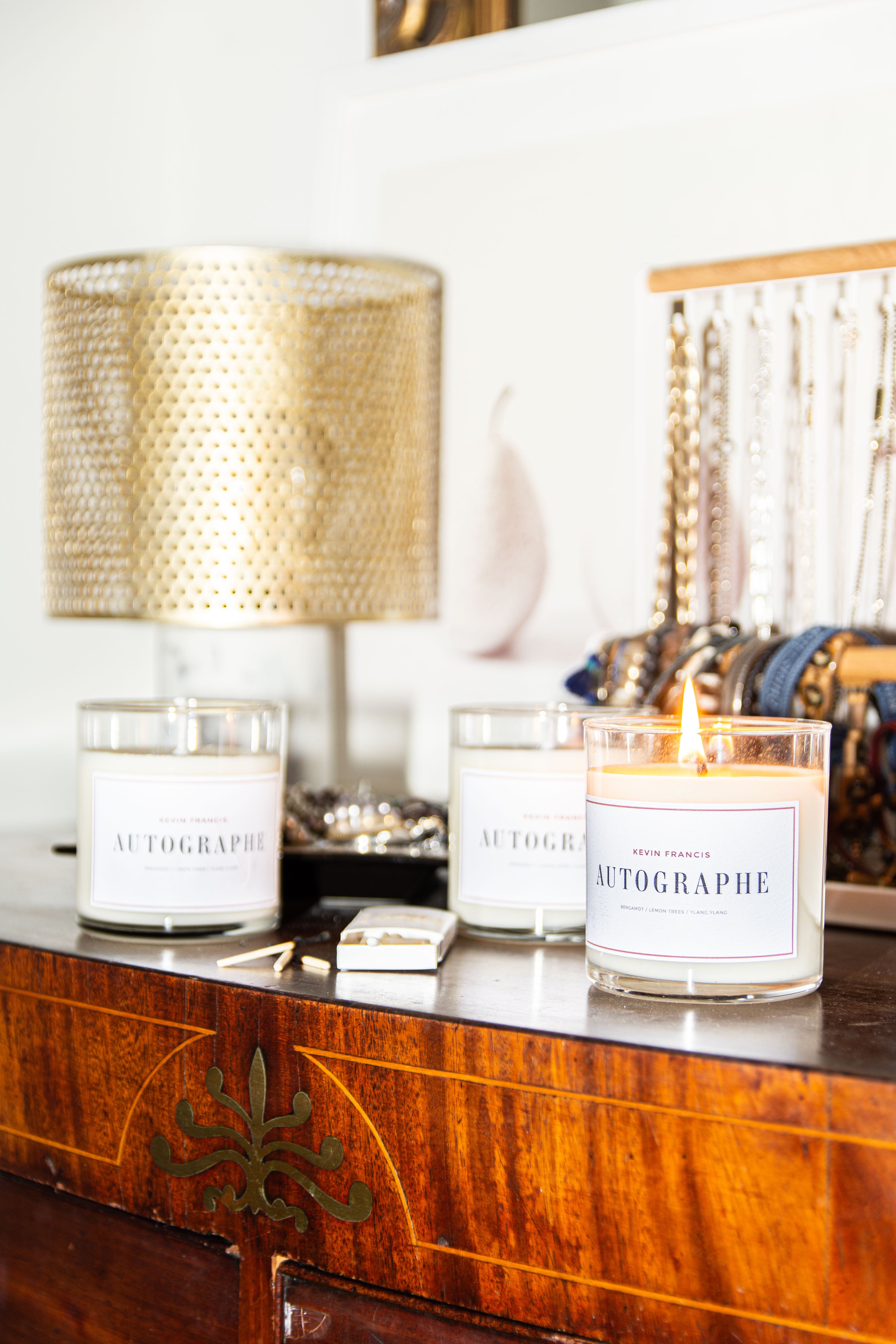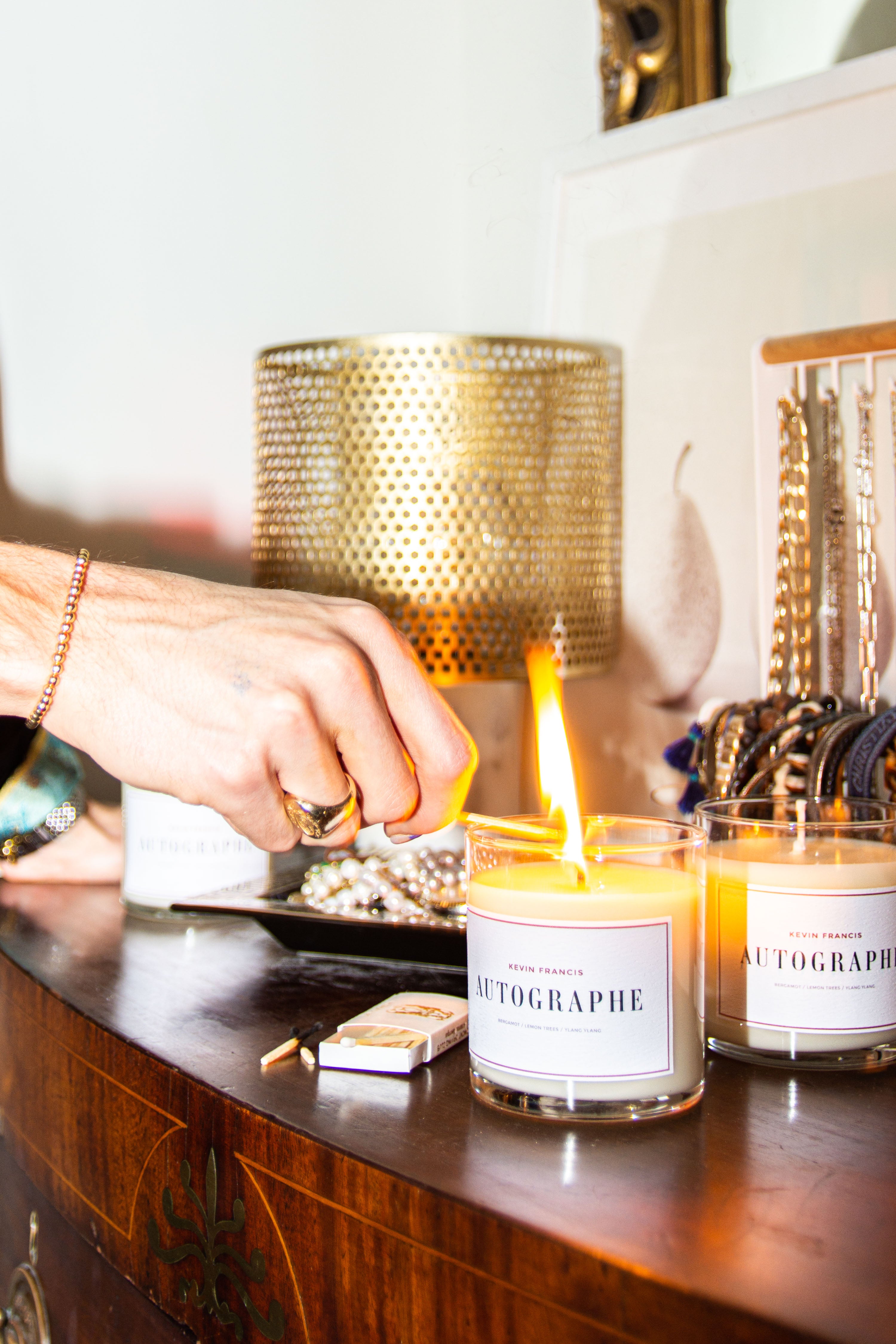 Autographe Luxury Scented Candle
A fresh, timeless fragrance, this complex pairing of green citrus is met with the depth of bergamot and the subtlety of ylang ylang's floral notes to create a universally appealing scent that burns beautifully in any room of the house.
Scent Notes: Bergamot, Lemon Trees, Ylang Ylang

9 oz. candle in soy wax, hand-poured in Atlanta, GA.
Burn time: 60-70 hours
Our Signature Candle
Pulling from KFD founder Kevin O'Gara's favorite fragrance notes, this fresh candle is a combination of the things he loves – greenery, citrus, and light florals. You'll always find one of these candles burning at Kevin's home in Atlanta.