The Perfect Mirror for My Apartment Living Room
This project was produced in partnership with Ballard Designs. 
I realized after a few weeks in my
new apartment
that what my space was lacking was a mirror in the living room. Designers often turn to mirror when taking a room to the next level because they have a magical property of adding structure, dimension, and reflection to a space all in one fell swoop. And any chance to break the illusion that a room is just six flat planes is one of those fundamental goals of design.
Mirrors
are the greatest illusionists, and in this case, can offer a sculptural accent that provides a captivating focal point on the wall. I partnered with
Ballard Designs
to share my favorite new living room mirror and the runner-ups I considered in my hunt for the perfect piece for my apartment!
Here's the
living room
before with one of my mixed-media collages on the wall. I loved the pop of color, but it definitely wasn't large enough for this space between the windows!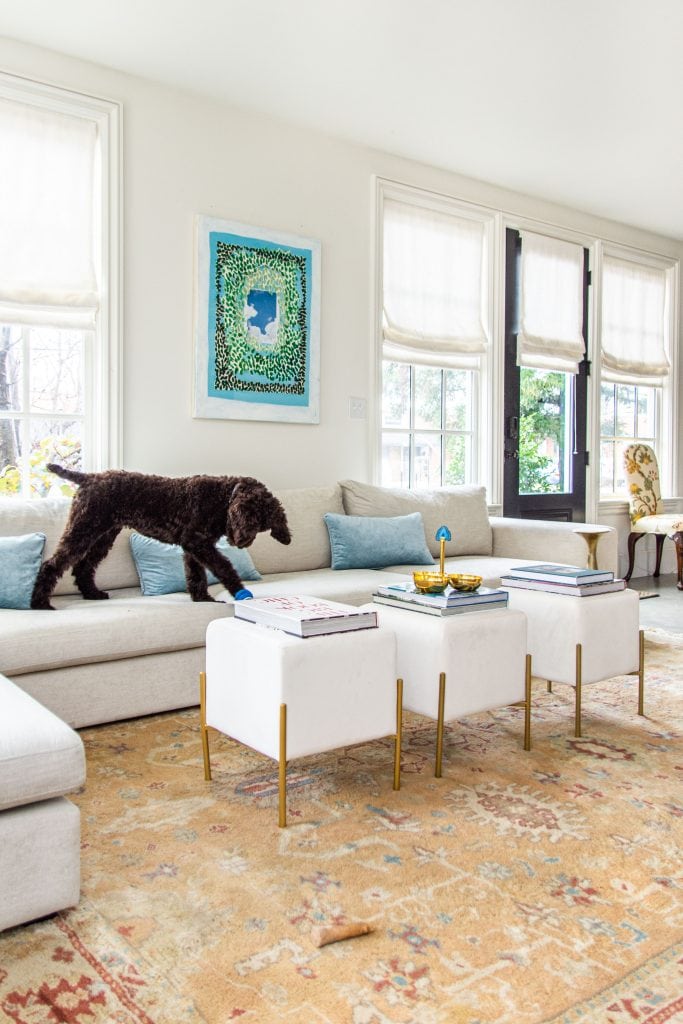 I turned to Ballard's selection of
oversized mirrors
to find something that would really make an impact and act almost as another window on this wall... I knew I wanted a tall, vertical shape that would draw your eye up the wall, and ended up narrowing it down to these three choices: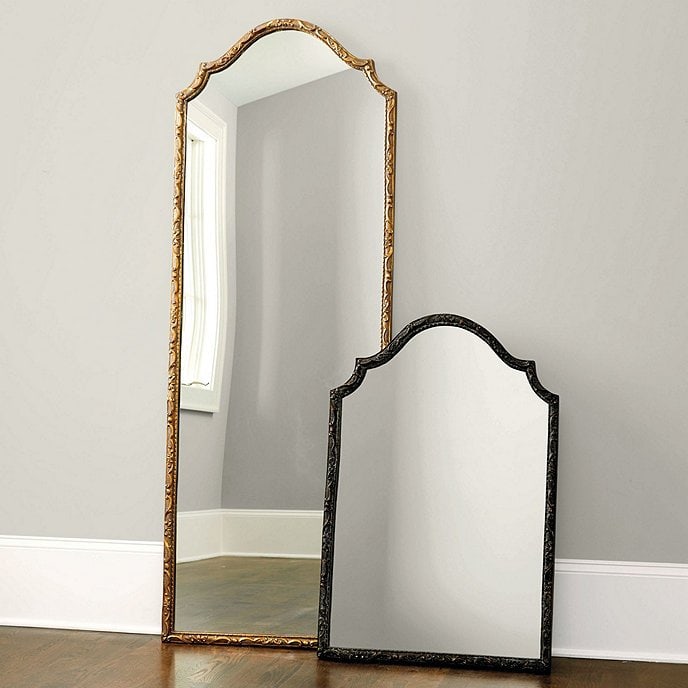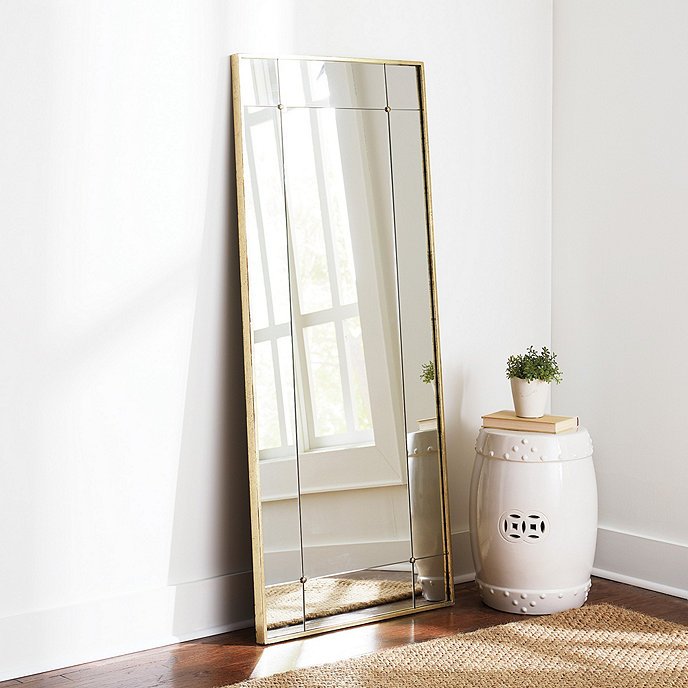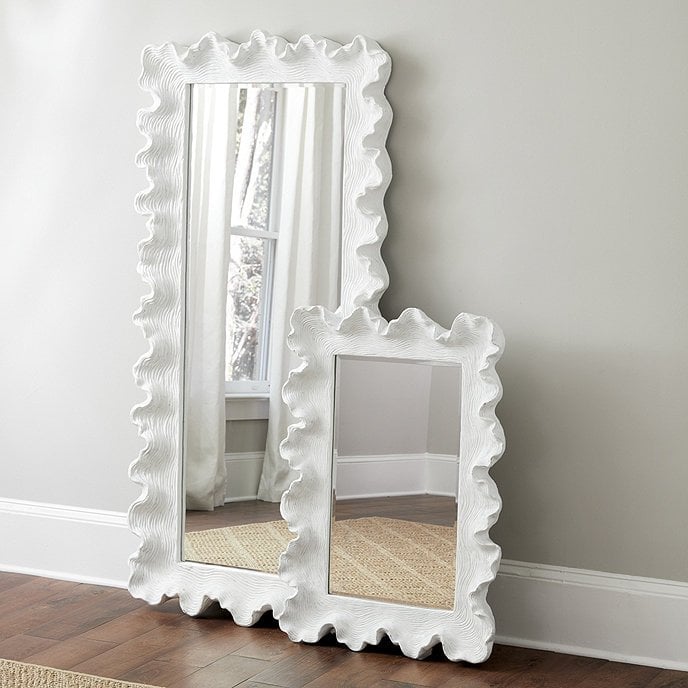 The unique shape of the
Atoll mirror
won out and I couldn't be happier with its statement-making design. It continues my theme of layered whites and creams and adds texture and dimension to the wall with its sculptural silhouette. I love how it reflects in all the light from the large windows on my adjacent wall, and the lights in my kitchen when I'm cooking at night.
The Perfect Living Room Mirror
I love the organic curves of the
Atoll mirror
's frame and its distressed white finish.  I couldn't be happier with my living room mirror...
I think I just need to add a slim floor lamp to the corner and then I might be done with this part of my space for a while! I really think every room needs a
mirror
somewhere in the design. A hint of reflection goes a long way!