New Regency Style
The Decor Collection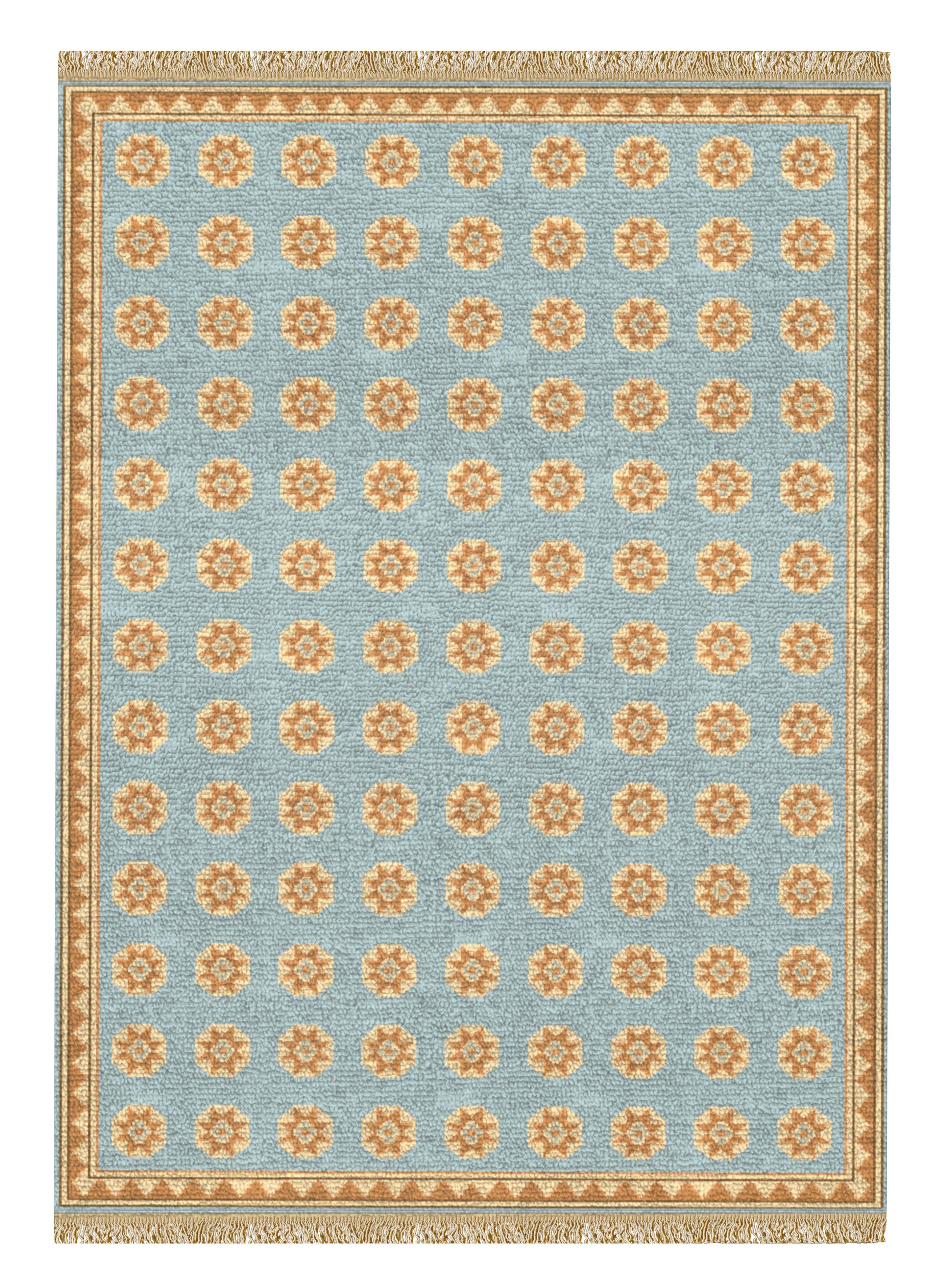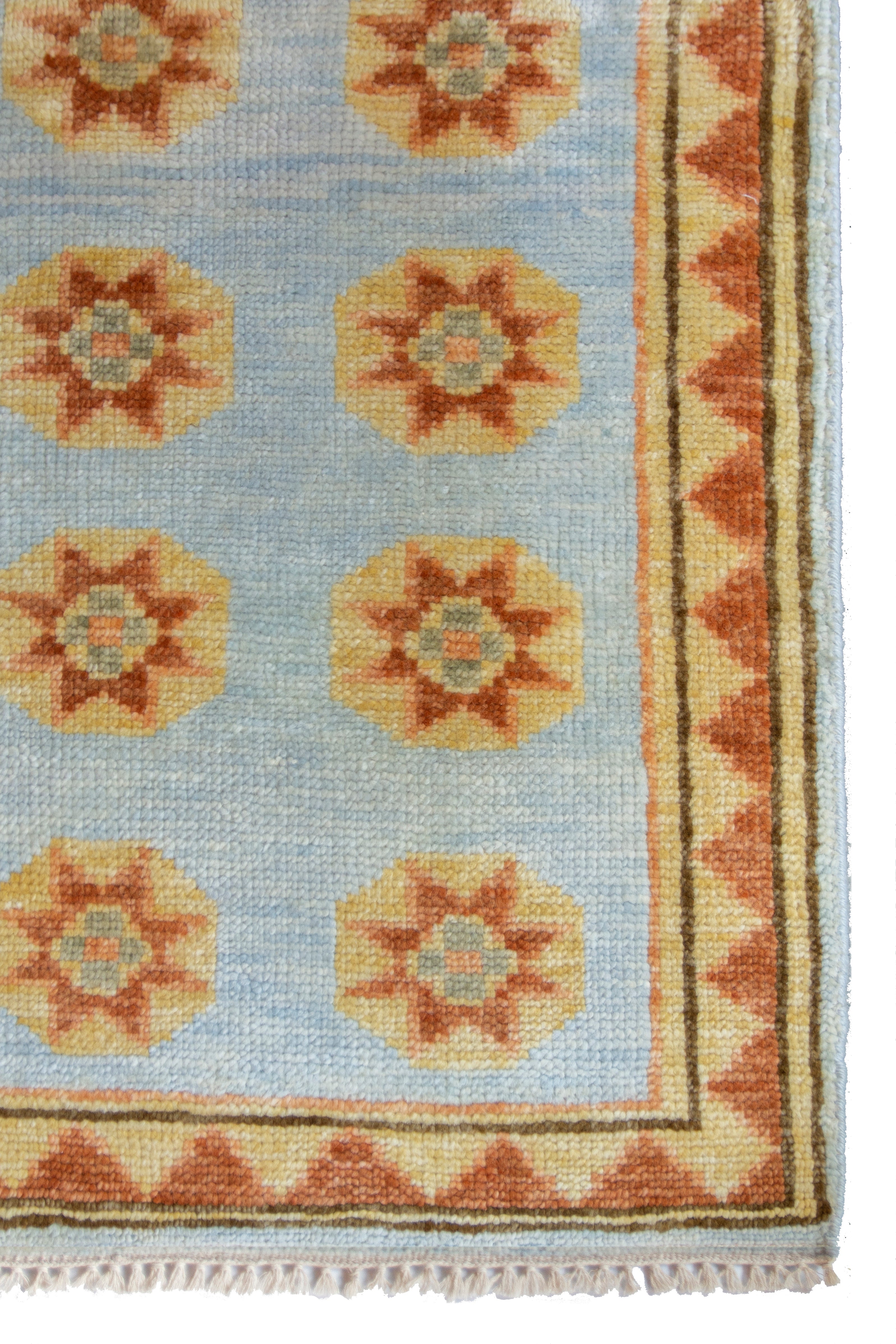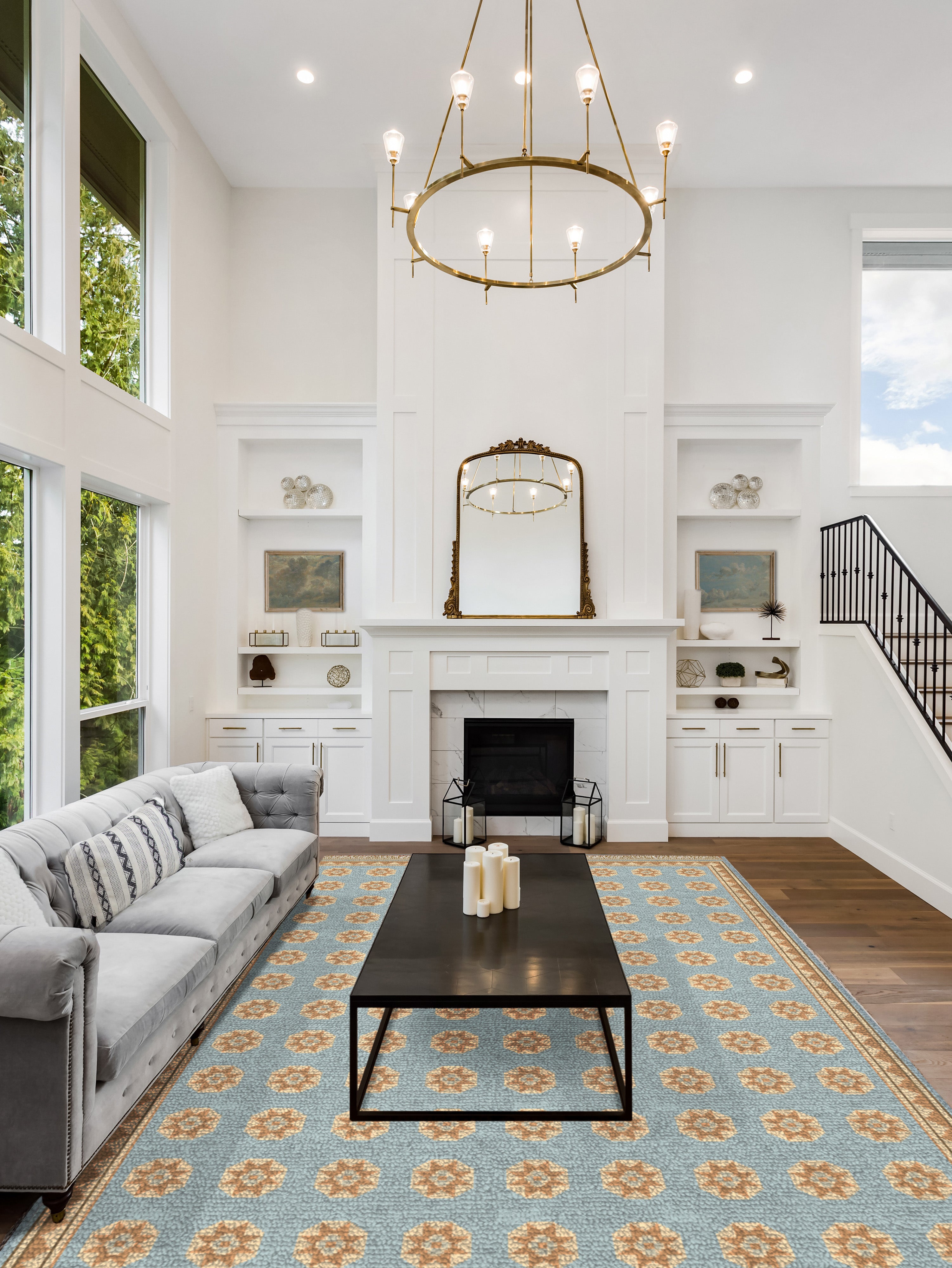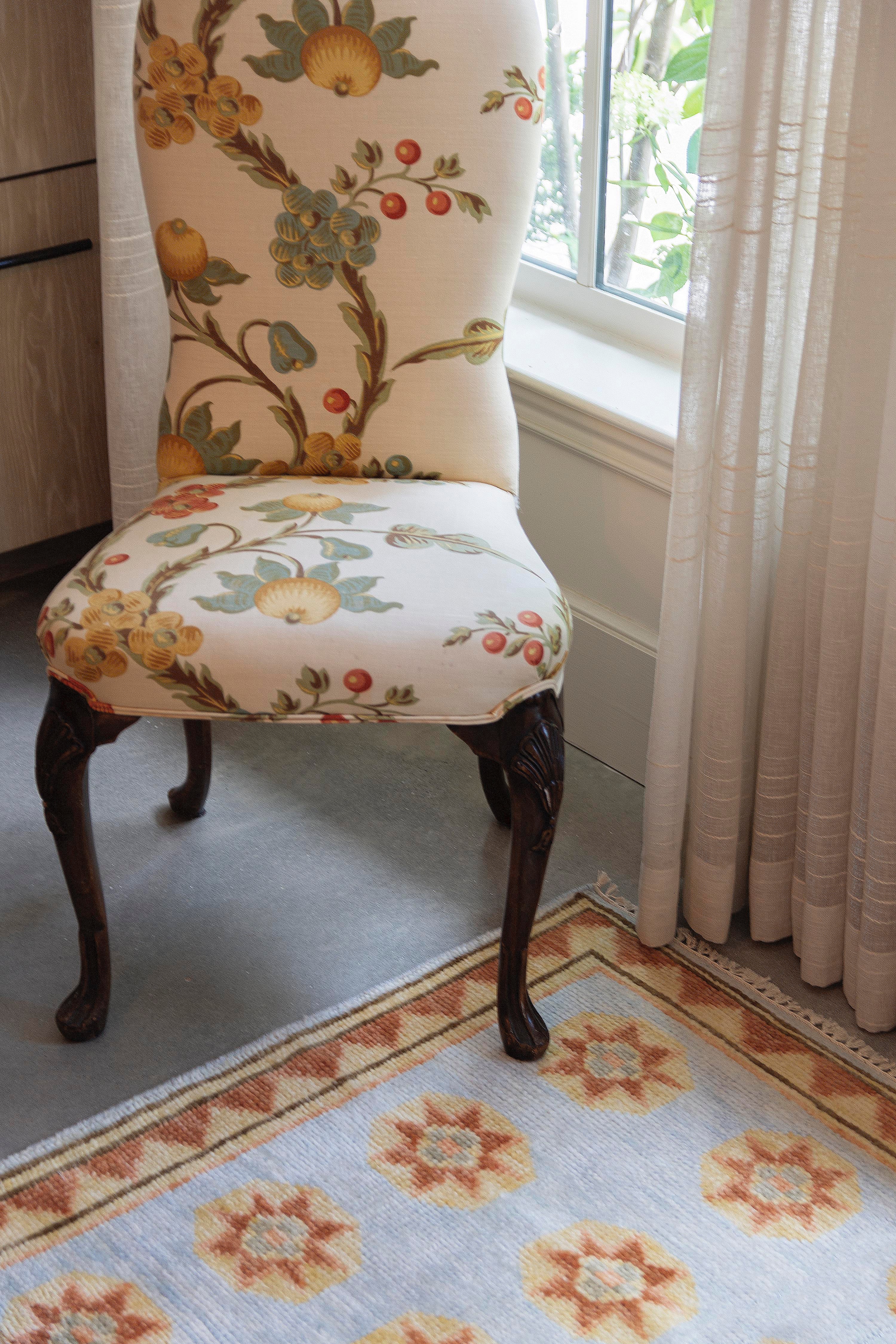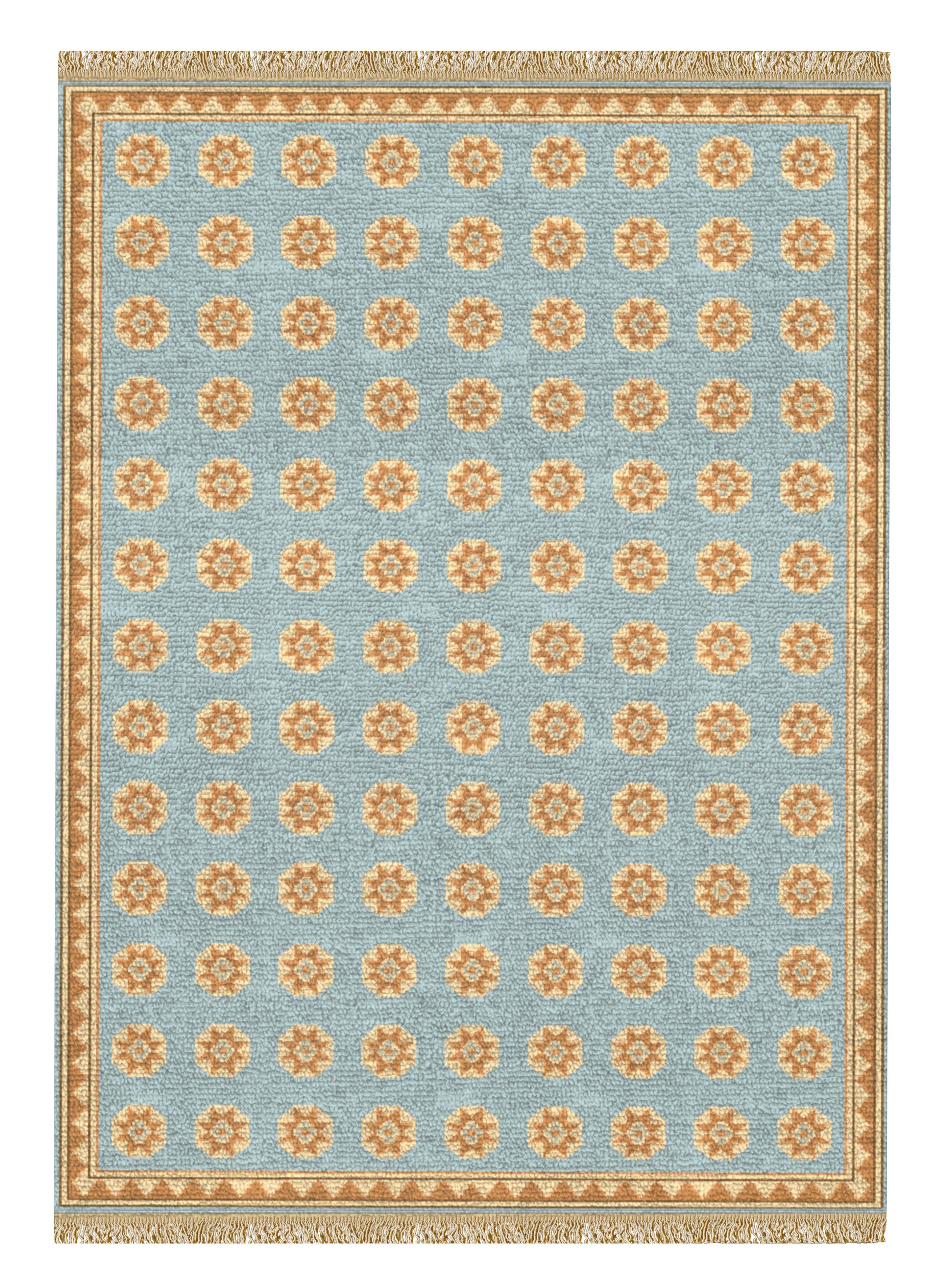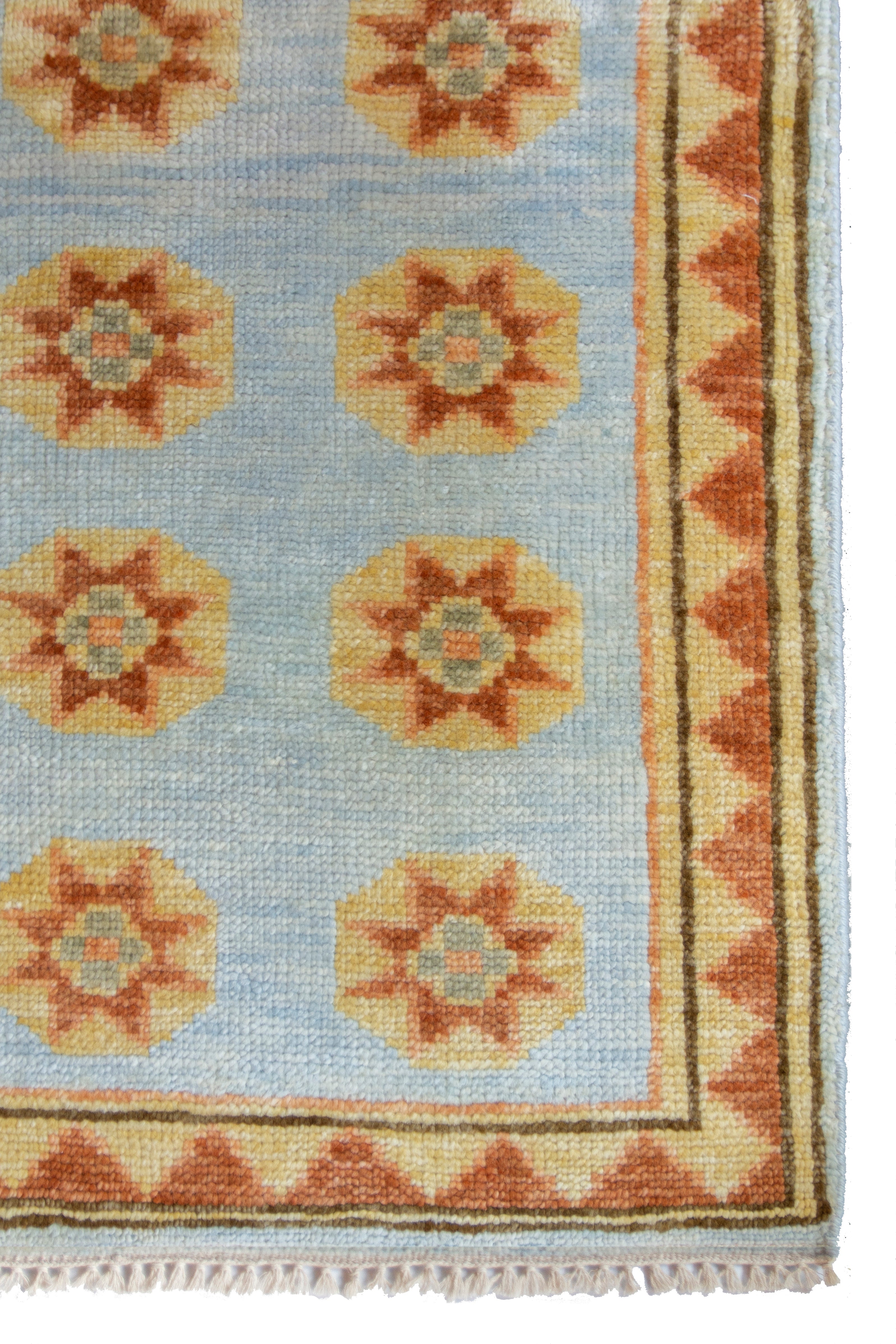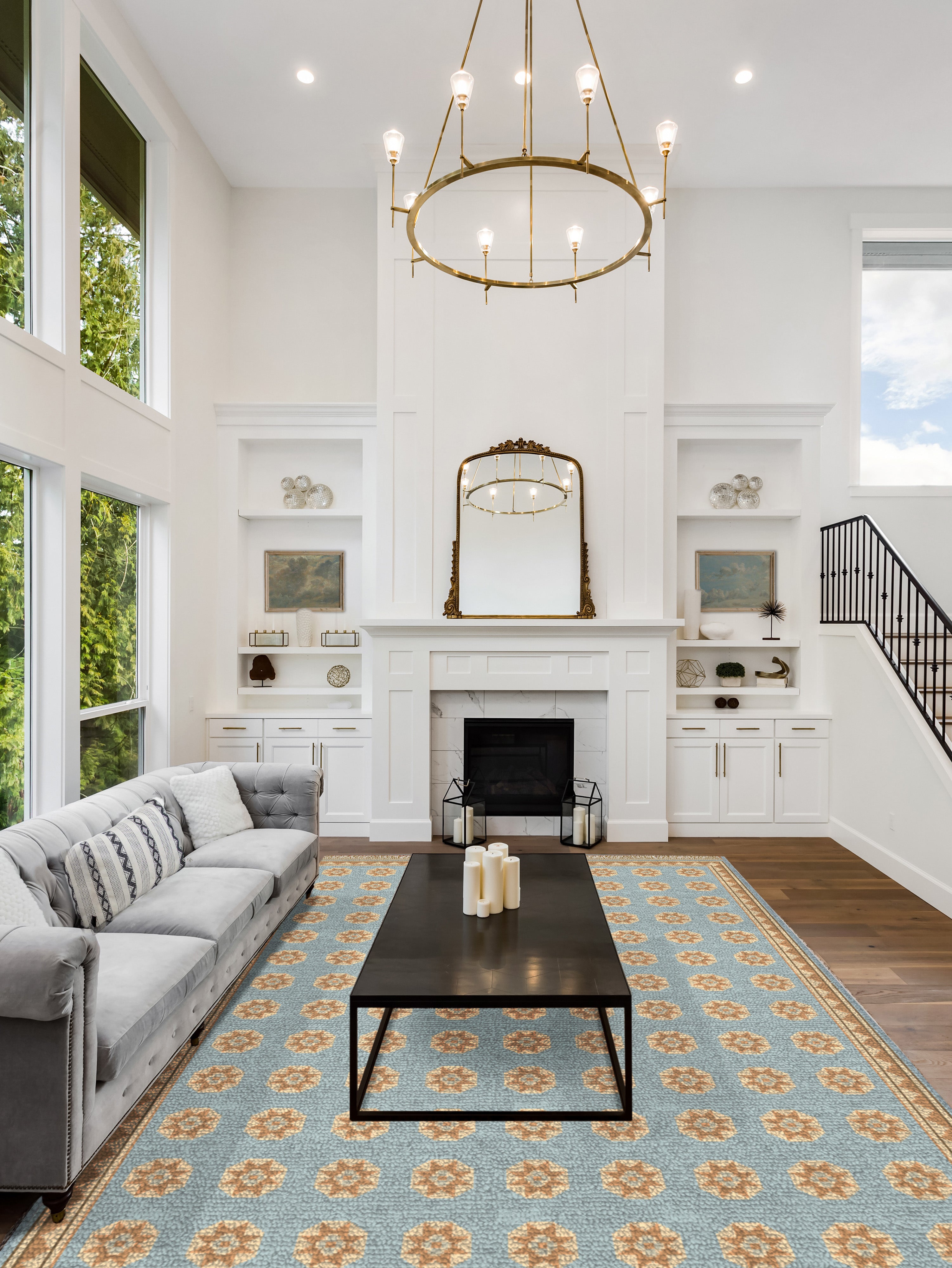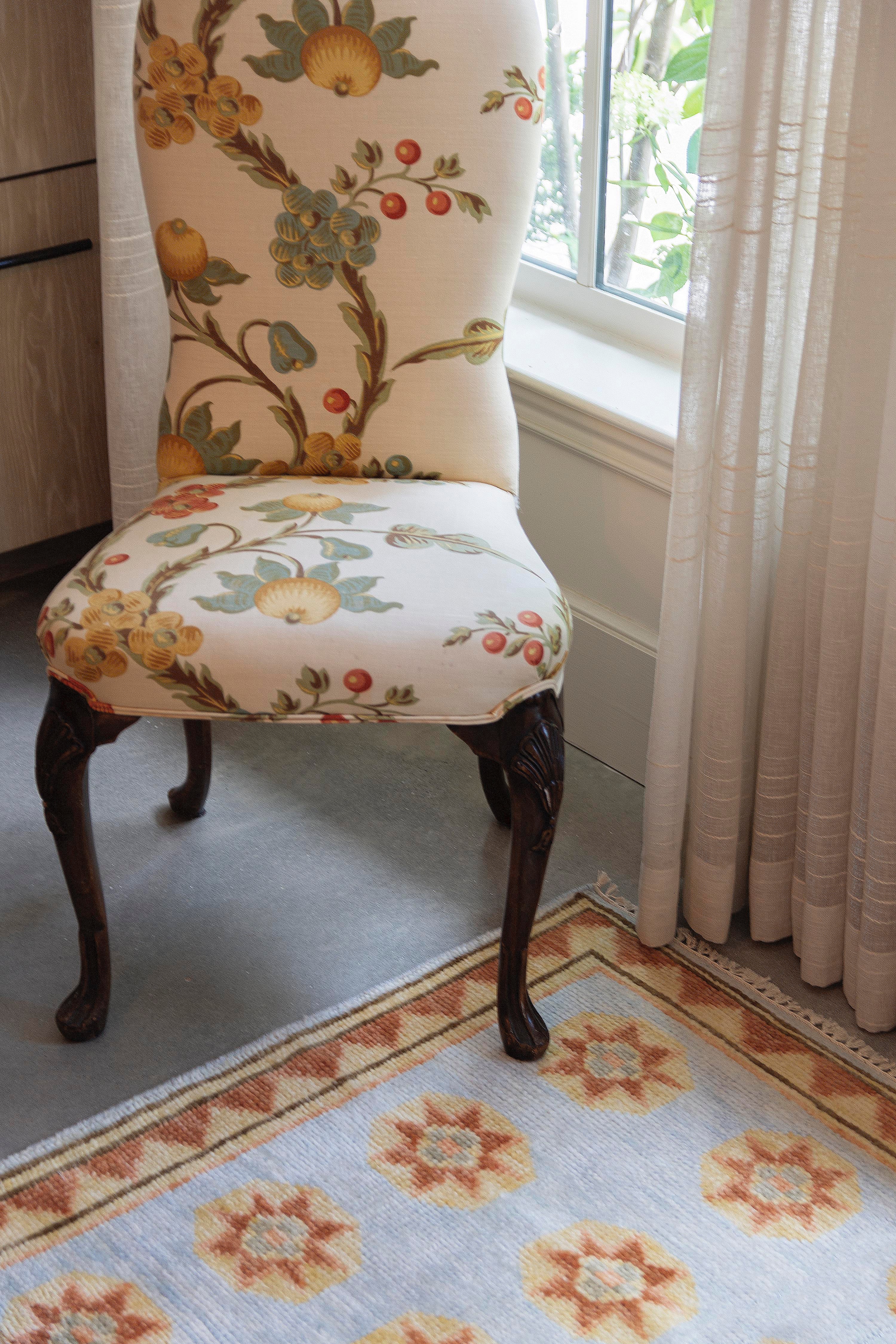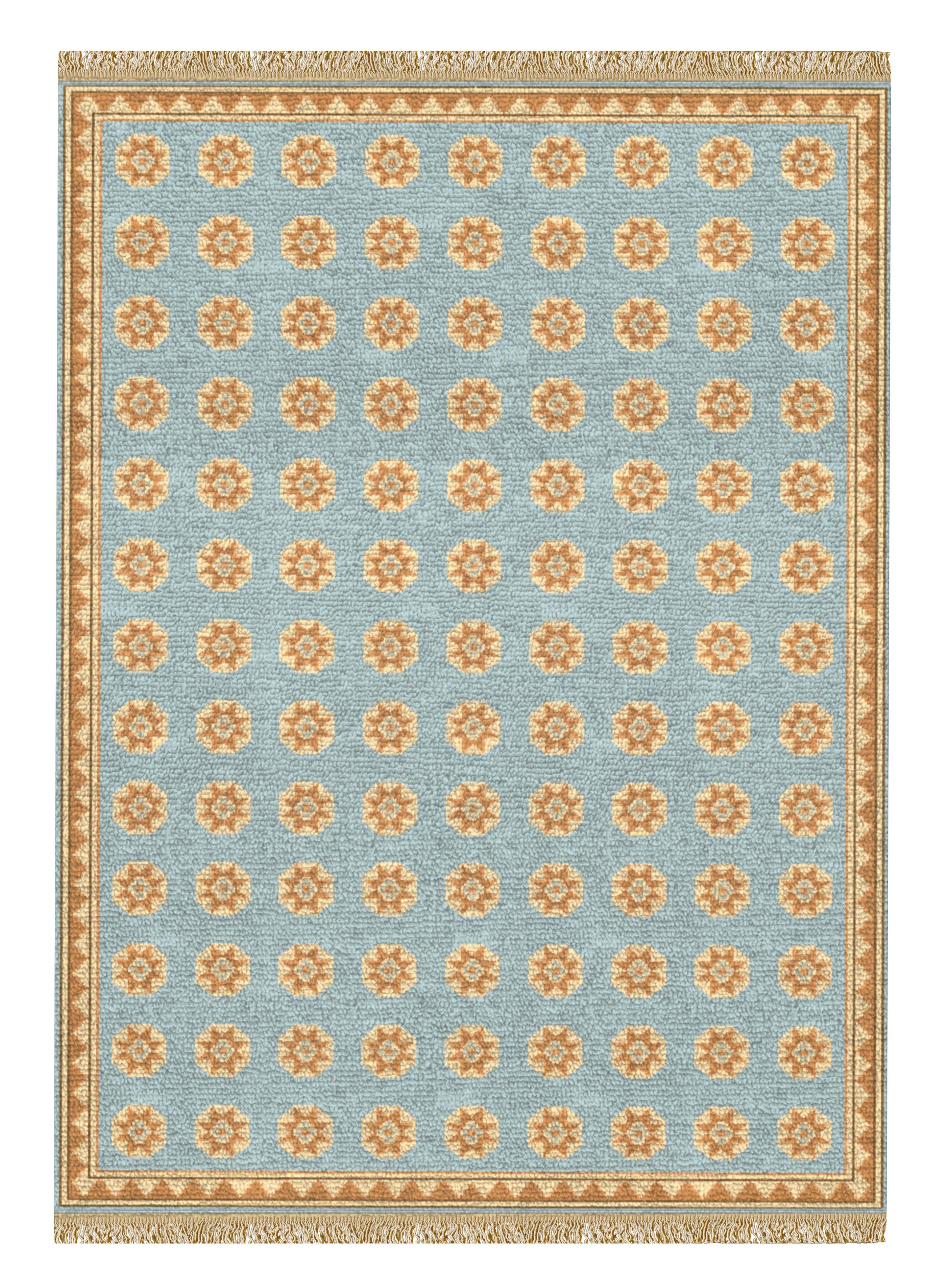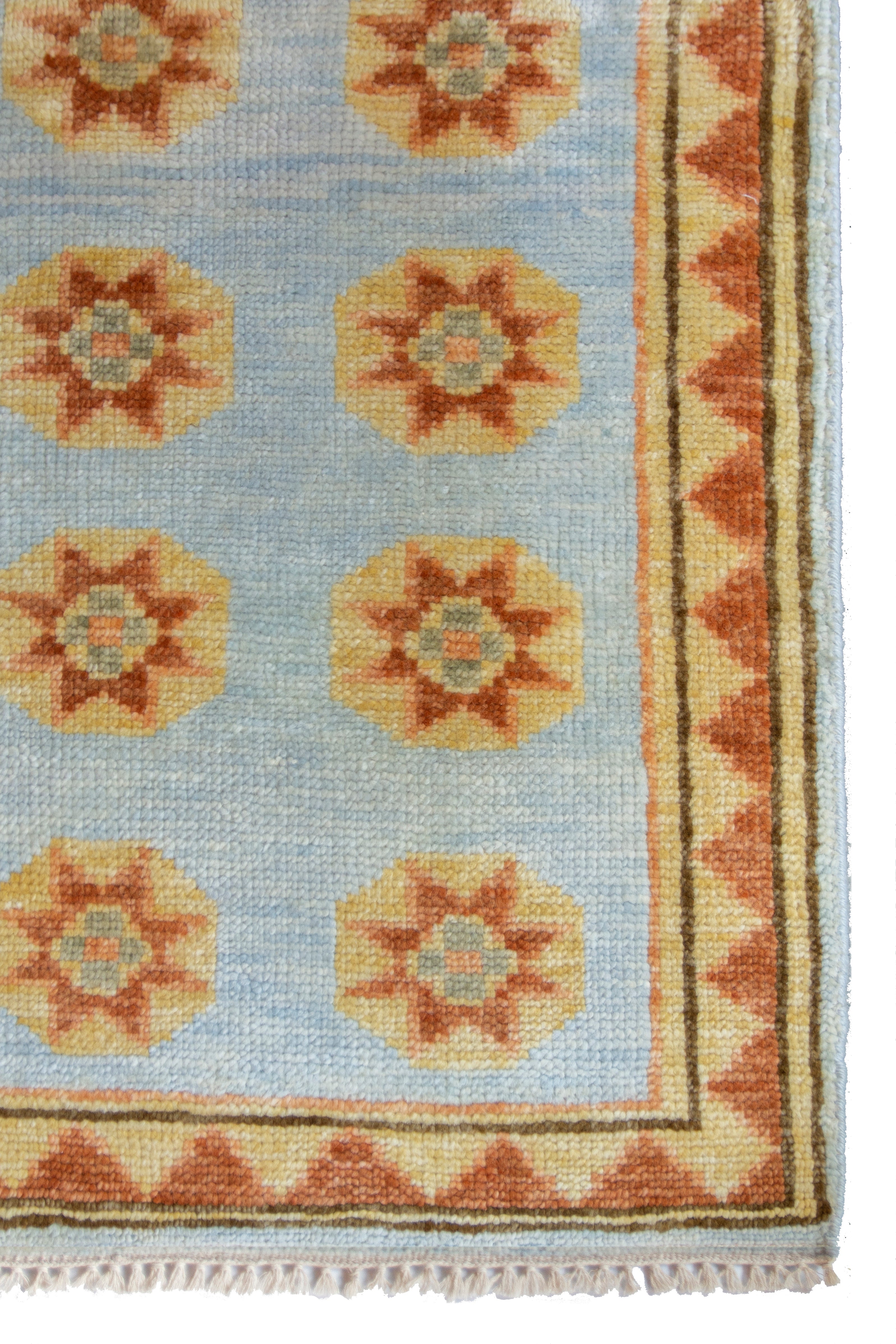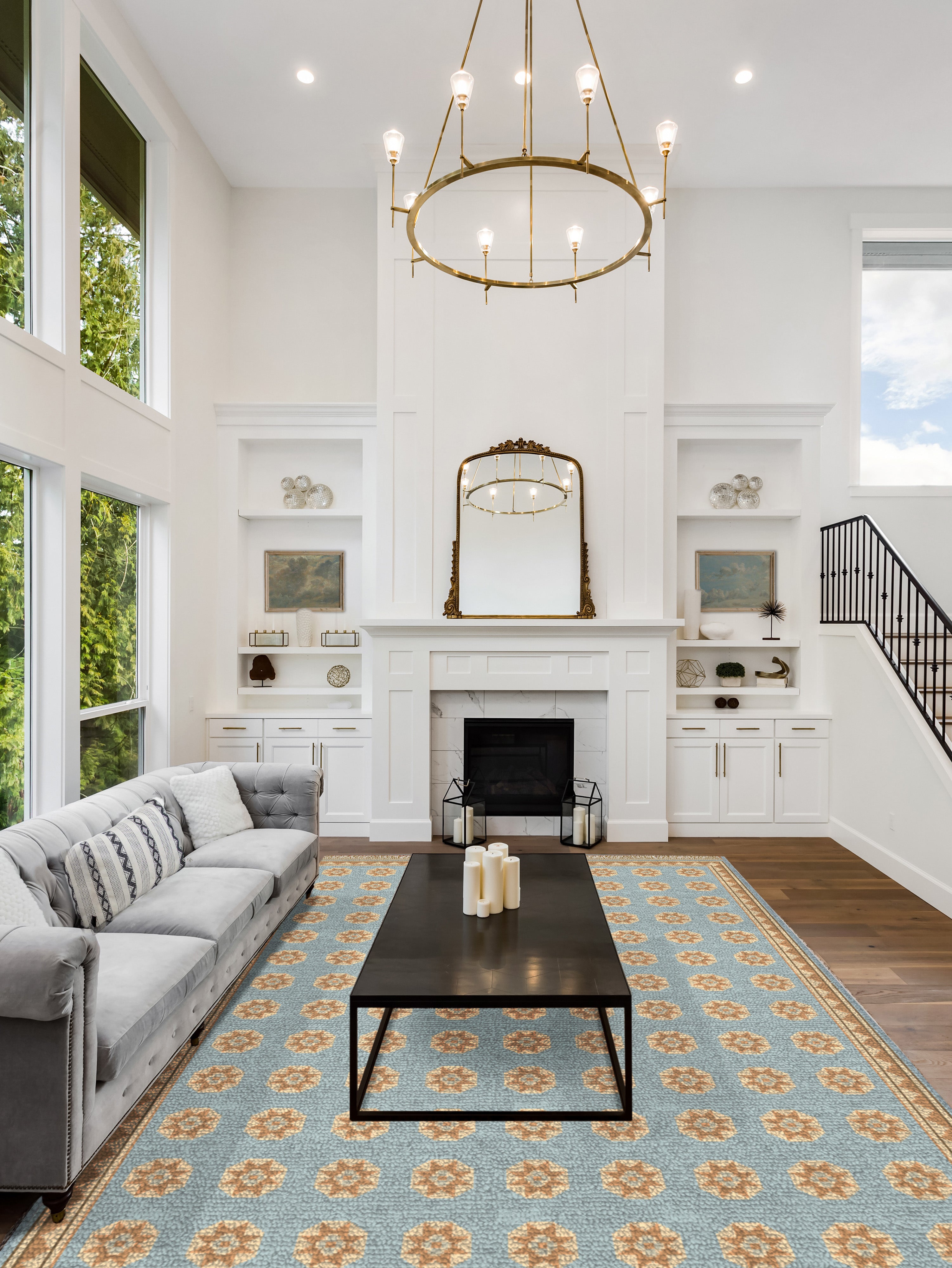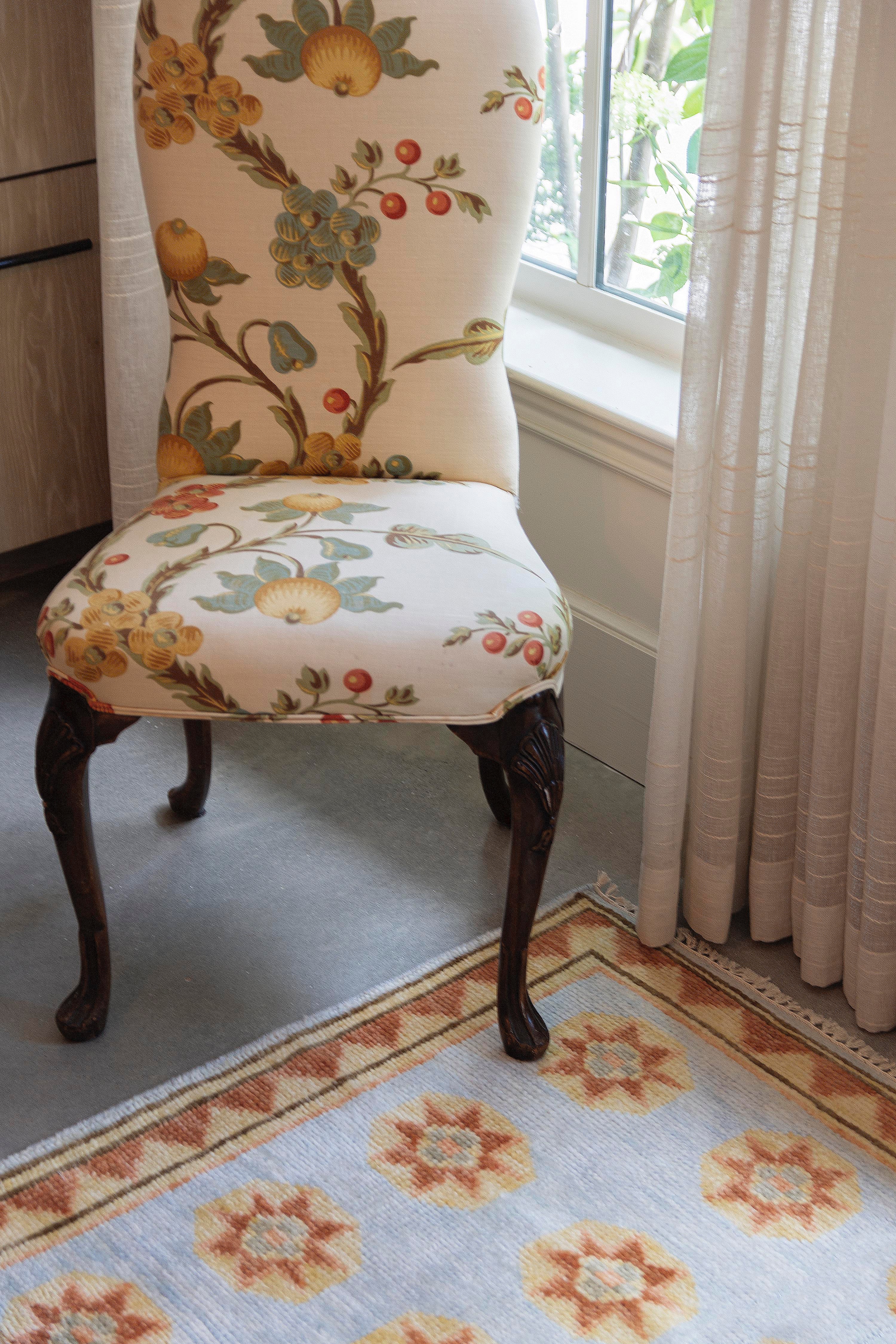 Mamluk Hand-Knotted Wool Area Rug
The Mamluk hand-knotted blue and yellow wool rug is named after the 264-year period of Egyptian rule preceding the rise of the Ottoman empire. Sun-like golden flower medallions repeat across this light blue and yellow rug mamluk carpet, featuring brown and sienna red accents and a geometric border.
Each of our rugs is made to order in 6-8 weeks, hand-knotted in India with the highest quality wool from New Zealand.
After placing your order, you will receive a rendering of your rug in the specified dimensions so you may approve the scale of the pattern.
Order a 12x12 inch sample of this rug here >
The Iconium Collection
Inspired by the ancient traditions of Turkish rug making, KFD founder Kevin Francis O'Gara translated traditional motifs and symbology he found in vintage wool and rugs. These hand-knotted mamluk rugs are made the same way, resulting in heirloom-quality pieces to pass down through the generations.